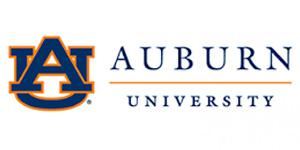 Specialist III/IV/V, Information Technology (Technical Lead/Systems Engineer) at Auburn University
Auburn, AL 36849
Specialist III/IV/V, Information Technology (Technical Lead/Systems Engineer)
Department/Organization: Office of Information Technology Admin
Job Summary
Are you ready to inspire next generation software engineers through your experience and mentorship? Do you want to transform client problems to solutions that enhance their lives? Are you ready to innovate via new technologies for Auburn University?
Enterprise Systems in the Office of Information Technology is seeking a technical lead for the Campus Web Solutions (CWS) development team. The successful candidate in this position will acquire a rare opportunity to mentor and lead a staff of motivated students in the cooperative education program. This program allows students to gain full-time work experience as full-stack software developers in a supportive environment and provides a platform for them to apply classroom knowledge while elevating theoretical concepts into practical industry-leading standards to benefit the University mission.
Specific duties for this position include:
Student developer code reviews
Ensure Quality Assurance standards
Assist creating, publishing, and migrating applications
Enforce SQL best practices
Create .NET applications using C#
The work is varied and challenging in character. Therefore, the successful candidate will need to be a self-starter and must possess and apply comprehensive IT knowledge, concepts, practices, and procedures, including hardware, software, networks as well as troubleshooting and documentation for the completion of complex assignments and projects.
50% -.NET developer support: Support CO-OP developers creating, publishing, and migrating sites on the IIS environment. This includes mentoring, documentation, code repository experience, and peer code reviews.
30% - Client Interactions from weekly updates to the clients on their projects and hyper-care after delivery.
10% - Reviewing statements of work to ensure enough detail is present for design.
10% - New Technologies: Spend time exploring new and emerging technologies/trends in the market. For example, Azure.
In addition to having high-level technical skills, the successful candidate in this position should be articulate, self-motivated, communicative and a life-long learner.
Auburn residents overwhelmingly rate the city as a great place to live, work and raise children, but don't just take their word for it. Forbes has consistently ranked Auburn on its lists for Best Places to Retire and Best Small Places for Business and Careers. Auburn City Schools have consistently been ranked among the top public school systems in the state and nation.
Auburn University is committed to providing a comprehensive employee benefits package that attracts and retains talent to further the University's mission and contributes to the personal and financial well-being of employees and their families. Employee Benefits include: Health Insurance, Dental Insurance, Vision Care, Cancer Insurance, Life Insurance/Personal Accident Coverage, Disability Group & Supplemental Plans, Flexible Spending Account Plan, and Mandatory and Voluntary Retirement Plans, Auburn University Federal Credit Union, Bookstore Discounts, Tiger Perks discounts on dining, shopping and entertainment, Travel Assistance (Domestic and International), and Educational Improvements for Employees and Dependents.
Minimum Qualifications
The minimum qualifications for this position are a high school diploma or equivalent and four (4) or more years of relevant technical experience in computer programming, and software development. Typical salaries for Level III are $42K to $52K.
Level IV requires a high school degree and five or more years of relevant experience. Typical salaries for Level IV are $55K to $65K. Auburn will consider advanced degrees in lieu of some required experience at Level III and IV.
Level V requires a Bachelor's degree and four (4) or more years of relevant experience. Typical salaries for Level V are $60K to $75K.
Knowledge of information technology principles and applications, experience building web applications and database-driven websites, leadership ability and excellent communication skills are essential.
Demonstration of technical ability will be required.
Required Skills:
Strength in soft skills
Ability to communicate effectively verbally and in writing such as the capability to convey technology to a non-technical person
Programming languages: C#, JavaScript
Web technologies: HTML, CSS, XML, ASP.NET
Familiarity with database technologies
Ability to provide end-user technical support
OOD and OOP
Candidates must meet eligibility requirements for work in the U.S. by the employment date. Please utilize the attachment feature of our online employment site and attach the following: cover letter, resume and professional references. Only complete application materials will be selected for consideration.
Auburn University is an EEO/Vet/Disability Employer and committed to building an inclusive and diverse community.
Desired Qualifications
Bachelor's and/or Graduate degree from an accredited institution in Computer Engineering, Computer Science, Software Engineering, or related field. Five years of experience in computer programming, and software development. Other desired qualifications include: familiarity with university organization, methods and procedures.
Desired Technical Skills:
Microsoft Visual Studio
Microsoft SQL Server Management Studio
Razor, Entity Framework, .Net Framework and Core, MVC
Jira
Familiarity with ServiceNow
Frameworks: JavaScript, Bootstrap, JQuery
Quality Assurance
TFS/GitHub
Mobile Development
Unit/Web/Load testing
Azure
www.auemployment.com/applicants/Central?quickFind=194170

Auburn University is an Affirmative Action/Equal Opportunity Employer.



PI114579383