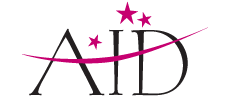 Specialist Staff Accountant at AID
ELGIN, IL 60123
Responsible for monthly general ledger close according to Finance Department checklist, including preparation of standard monthly journal entries and accruals. Monthly analysis of general journal accounts and research of variances. Monthly program allocations, reconciliations and report distributions to departments, Board and Board Finance Committee. Monthly Accounts Receivable, Accounts Payable and Fixed Assets analysis and reconciliation. Work with A/P, A/R and HUD personnel to learn their procedures to perform departmental work. Vertex client payroll processing/transmittal and distribution. Respond to AID staff questions/inquiries/notifications on any related matters. Familiar with State of Illinois payments and confirmation procedures with State personnel in Springfield. Works with outside auditors on fieldwork for annual audit. In charge of Ride in Kane and RTA/PACE monthly billings. Must learn all phases of Finance Department work. Other tasks and projects as assigned by Director of Finance.
Education:

Accounting degree, Masters in related field preferred.
Experience:

Familiarity with Blackbaud Financial accounting system, governmental contracts, general office experience.