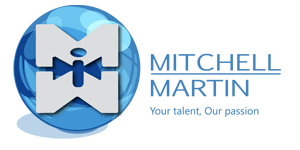 Specialized Consultant Senior at Mitchell Martin Inc
New York, NY
Description
Our client, a global financial services firm and a market leader in securities, asset management and credit services, is seeking a Specialized Consultant Senior.
Location: New York, NY
Position: Contract
Job Description
Research is seeking a Business Analyst with customer relationship management (CRM), data mining and predictive analysis experience to be part of a team focused on enhancing our Client Intelligence platform. Two key components of this platform are to embed client interaction logging and analytics to determine what client behaviors drive profitability. Looking for someone with a strong analytical background and experience with CRM tools to lead this new initiative.
This position will be part of the Technology Management team within the Research business unit. The team consists of project managers and business analysts who manage a variety of technology initiatives on behalf of the business unit. They are responsible for managing projects from initial concept to deployment, working closely with stakeholders, including Research Analysts, Fixed Income Research Analysts, Equity Sales, Fixed Income Sales, as well as IT colleagues in the development, support and training areas.
This role requires a candidate with a strong background in managing complex projects, writing business requirements, predictive modeling and statistical analysis. The successful candidate will provide end-to-end project management from requirements gathering and analysis, through implementation, and post implementation support. The role will therefore require interacting with Analysts, Sales, developers, and Research Management.
Specific responsibilities
Liaise with stakeholders to understand their requirements, ensuring strategic business objectives are met and to co-ordinate user-acceptance testing
Gather, develop and own business requirements, working with IT counterparts to ensure these requirements are delivered successfully and on schedule
Develop relevant test cases to be executed during UAT
Ensure all system functionality and features are accurate and complete
Monitor, document and track reported defects
Monitor and report on project status to Project Manager, VP and CTO of Research Technology, meet deadlines and escalate issues as required
Provide data and analyses in a timely manner and verifies the accuracy of data analyses produced by self, or others using existing BI and EPM systems
Plan and manage the deployment of global systems
Skills Required
Strong Project Management skills
Excellent organizational, communication and interpersonal skills
Strong problem-solving capabilities; ability to come up with solutions for complex business problems
Strongly Familiar with all phases of the project lifecycle: requirements gathering, design, development, deployment, and support
Proficient in developing business requirements, use cases, and user acceptance testing cases/plans
Ability to manage multiple activities to aggressive deadlines
Self-starter with can-do attitude and a strong sense of ownership
Excellent problem-solving capabilities; ability to come up with solutions for complex business problems
Prior experience on global projects / global systems implementations
Excellent MS Office skills, in particular Excel and MS Project
Strongly desired:
5-7 years of Business Analysis experience
Sales Force Experience
Comfortable speaking in frot of a group at all levels
Desired:
Bachelor's Degree in Computer Science
Prior experience on global projects / global systems implementations
Experience with Research, Investment Banking or Financial Services
Experience with UAT Test Tracking tools such as Mercury Quality Center
Experience with SQL, Salesforce.com, and Business Objects Web XI (BOXI)
Ability and analyze and write SQL queries to perform data analysis tasks