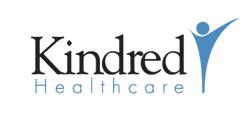 Speech Language Pathologist Part Time SNF - Lee, MA - Lee Healthcare at Kindred Healthcare
Lee, MA 01238
Description
SUMMARY STATEMENT:
Flexible Part Time SLP - Speech Language Pathology position available with RehabCare in Lee, MA!
The incumbent shall be responsible for providing a full range of speech-language pathology services including identification, assessment, treatment planning and therapeutic interventions in an interdisciplinary environment consistent with the position's qualifications, professional practices and ethical standards. The incumbent shall also demonstrate accountability for and contribution to program development, quality improvement, problem solving and productivity enhancement in a flexible interdisciplinary fashion.
#MON-SRS
#LI-SRS
Qualifications
The incumbent shall, at a minimum, be a graduate of a master's level program in speech-language pathology which is either accredited by the Educational Standards Board or whose course work and practice meet ASHA certification requirements. The Incumbent shall possess current Certificate of Clinical Competence from the American Speech-Language-Hearing Association or be CCC eligible and hold current state license as applicable. Education/experience in working with an adult and geriatric population is necessary, preferably in a skilled nursing setting; education/experience with a disabled population is desirable.
ESSENTIAL DUTIES
Participate in continuing education/professional development activities.

Communicate and demonstrate a professional image/attitude for patients, families, clients, coworkers and others.

Adhere to policies and practices of applicable professional organizations, facility and Team/Moore.

Assist with the development of student programs as requested.
Contribute to client relations and marketing activities.

Maintain licenses/certifications and memberships in applicable professional organizations.

Complete screening on all patients within 24 hours following admission.

Conduct initial assessments.

Contribute to interdisciplinary care plans.

Complete appropriate sections of resident assessment instrument (RAI).

Provide age appropriate therapeutic interventions.

Evaluate patient response to treatment and provide feedback to the rest of the team.

Document the course of patient care including progress made and continuing need for treatment.

Provide patient and family education on tasks and resources that will assist with continued functional independence.

Coordinate treatment with other disciplines.

Participate in rehab meetings.

Function as a resource for and provide team members with inservice/cross-training on speech-language pathology

Contribute to development of improved efficiency and productivity of facilityclinical/administrative functions.

Participate in facility quality management activities.

Collect quality review data.

Participate in survey preparation activities.

Interact with assigned program consultant.

Participate in all facility committee activities as requested. 

Contribute to the delivery of cost effective care.
 
PHYSICAL REQUIREMENTS
Ability to lift/transfer patients and equipment.

Frequent and prolonged bending, stooping, crouching, walking, and standing.

Ability to communicate.
If you are a current Kindred/RehabCare employee
Click Here
.