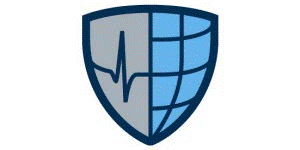 SQL Business Intelligence Developer (SBID) at DSS, Inc.
North Palm Beach, FL 33408
DSS, Inc.

DSS, Inc. is a drug and alcohol free workplace (DFWP).

DSS, Inc. is an Equal Opportunity (EOE), Affirmative Action (AA) employer that invites and encourages minorities (M), women (F), veterans (V), veterans preferred (V Preferred), LGBT (Lesbian, Gay, Bisexual, Transsexual) and individuals with disabilities (H) to apply.

We are ADEA and ADA compliant.


LOCATION FL, North Palm Beach

ABOUT THE ORGANIZATION
DSS, Inc. is a dynamic company specializing in the integration, development and innovation of healthcare technology with offices located in Florida, Georgia, Minnesota, and Virginia. We are staffed by an amazingly talented team of intelligent, creative and bold thinkers who thrive on breaking new barriers to make the impossible, possible.

At DSS, product innovation and development are driven by the pure passion of our people. We're always looking to add more nimble-minded and inventive types to our growing team. If you've got the skill set to go with the imagination needed to contribute to the development of innovative technology that help make healthcare delivery systems, stronger, better and faster, we'd like to hear from you.

Life at DSS

You don't become a world-class integrator, developer and innovator of health information technology overnight. DSS has become one of the leaders in the HIT space by attracting team members willing to put in effort to build world class technology solutions that transform healthcare.

DSS understands that our employees are our most valuable asset, and we pride ourselves on creating a relaxed work environment that provides opportunities and rewards achievement. Suits and ties aren't required at DSS-we enjoy a relaxed atmosphere and outstanding benefits to fit your lifestyle.

Benefits at DSS

DSS offers competitive salaries and a generous benefits package that includes:
• Company Matched 401(k)
• Educational Assistance
• Ongoing Professional Development
• Paid Holidays
• Paid Time Off
• Medical/Dental/Vision/Life Insurance
• Employee Assistance Plan
• Casual Dress Environment

DESCRIPTION
POSITION SUMMARY:

The SQL Business Intelligence Developer (SBID) is responsible for business-critical databases that span multiple applications, platforms and environments. As SQL BI Developer your role is to be an expert at understanding DSS's data. We expect you to aid our business teams in drawing insight from our data. You will create dashboards, reports, visualizations, algorithms, and tools to solve business problems for users across the enterprise.

Position Title:

SQL Business Intelligence Developer (SBID)

DUTIES AND RESPONSIBILITIES:




Successful candidate will perform a combination of the functions shown below, plus other duties as assigned.


Develop dashboards and reports using SSRS, Power BI, SSIS and SSAS.


Architect and tune database data scheme, tables, store procedures, functions, triggers and permissions using Microsoft SQL Server and Azure Databases as a service


Analyze, manipulate and understand data to present and create dashboards and reports to make business decisions


Support the database development and production of custom applications for integration and collaboration initiatives


Assist developers on the database design of custom applications providing recommendations and improvements


Work with end users to collect and analyze business requirements and implement solutions


Provide production and development support, monitoring and maintenance for assigned database systems or database applications


Create and execute project work plans, revising as necessary to meet changing needs and requirements.


Create PowerShell scripts and/or SQL queries


Analyze/sustain capacity and performance


Setup backups, clustering, mirroring, replication, failover and high availability


Restore and recover corrupted SQL databases


Install and test SQL upgrades/patches


Implement security and encryption


Integrate systems, data and other databases by using SSIS or similar


Evaluate and recommend new database and BI technologies


Write documentation of every database, process and/or environment


Analyze bottlenecks, deadlocks, expensive queries and remediate accordingly


Familiar with third party software that complements with MS SQL


Essential Duties:


Develop dashboards and reports using SSRS, Power BI, SSIS and SSAS


Architect, administer, design, monitor and support MS SQL, Azure databases


On call 24/7


The preceding functions are examples of the work performed by employees assigned to this job classification. Management reserves the right to add, modify, change or rescind work assignments and make a reasonable accommodation as needed.
POSITION REQUIREMENTS
QUALIFICATIONS:
Skills:


Required:


Expert on Microsoft SQL Server, Azure databases as a service and Business Intelligence Stack (SSRS, SSIS, SSAS and Power BI)


Proficient designing and developing Relational and Dimensional data models


Proficient using T-SQL and DAX with sound knowledge of MDX queries


Expert building Power BI dashboards and complex SSRS reports


Expert using SSAS Tabular Models


Solid understanding of data warehousing and relational databases like MSFT SQL Server; Data Warehouse, Data Mart, Operational Data Store, Data Lake.


Capable of running Perfmon or SQL tools to analyze and troubleshoot SQL performance and capacity


Expert writing and troubleshooting store procedures and triggers


Ability to function as a team player and multi-task in a fast-paced environment


Strong interpersonal and communications skills; capable of writing proposals or papers, acting as a vendor liaison and making presentations to customers or professional peers


Ability to develop technical specifications and interpret business requirements


Capable of managing and working on multiple projects and tasks


Ability to automate processes and manage priorities effectively to achieve optimal results


Strong understanding of IIS, Active Directory and DNS


Capable of designing and tuning databases for custom applications


Desired:


C# or similar programming language


Education:
Required:
Desired:
Certification(s), Licenses:
Required:


Microsoft Certified Database Administrator (MCDBA) required




Desired:




Microsoft Certified IT Professional (MCITP) preferred.


Microsoft Certified Professional Developer (MCPD) preferred


Years of experience in a similar role:
Required:


Five-plus years of MS SQL BI Development and Administration


Five-plus years of working with MS SQL as the backend for an enterprise application for thousands of concurrent customers


Desired:


Two-plus years of C# development


Two-plus years of .NET development





PHYSICAL DEMANDS (per observation of incumbents in this position):

Standing 10% per day

Sitting 80% per day

Walking 5% per day

Stooping 5% per day

Lifting Ability to lift up to 50 lbs. unassisted

Computer Work 80% per day

Telephone Work 10% per day

Reading 10% per day

Other, please specify

PM2018

REQ NUMBER INF-18-00021

SHIFT Days

OPEN DATE 4/17/2018

PI102085444
Apply Here
$100,000.00 - $115,000.00 /year
Yearly Salary