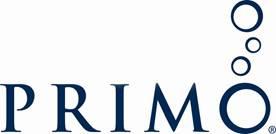 Facility Technician at PRIMO WATER CORPORATION
Lodi, CA 95240
Stop looking for a job and join us to start your career.

Primo Water is a fast growing consumer products company that is driving to inspire healthier lives thru better water. We are seeking a Facility Technician who will work under the direction of the Director of Field Operations. This role is responsible for the accurate accounting and transportation to deposit of monies secured from coin operated machines. Most of the job duties are performed independently and with limited supervision.

Why join Primo?
We are an awesome place to work. You will love it here.
Our total compensation approach for this position includes a competitive base salary and bonus potential. In addition, we offer an a benefits package that includes medical, dental, vision, life insurance, long-term disability and a 401(k) Plan.
Primo Water Corporation (Nasdaq: PRMW) was founded in 2004 by Billy Prim, a successful entrepreneur and the founder of Blue Rhino, the market leader in propane grill cylinder exchange. Using the Blue Rhino model, Billy created Primo Water as a way to offer consumers innovative, stylish water dispensers for the home and office, as well as clean, affordable and convenient options for great tasting, premium water without creating waste in the environment.
Primo Water Corporation is North America's leading single source provider of multi-gallon purified bottled water, self-service refill water and water dispensers sold through major retailers throughout the United States and Canada. As the only company that offers all three-bulk water sub categories – Dispensers, Exchange and Refill – Primo Water owns a seventy-five percent market share in water dispensers and over ninety percent in its water businesses. Primo is an environmentally and ethically responsible company with a mission to inspire healthier lives through better water. We firmly believe that bulk water is one of the best products at retail, and as the number one retail bulk water supplier in North America, Primo Water is uniquely positioned to partner with retailers to help them participate in this exciting growth opportunity. Primo Water provides brick and mortar retailers of all sizes with unique and compelling benefits that can only be delivered at physical store locations. These benefits include:
New revenue streams to drive increased same store sales
Strong net profit margins
Increased store traffic and shopping trips
Larger basket size triggered by bulk water purchases
Improved household loyalty as shoppers return to retailers offering bulk water solutions
Improved corporate sustainability by offering an environmentally friendly bottled water solution
The ability to serve as an emergency provider of purified water in the case of natural disasters or other crisis situations

What would be my responsibilities?
This role is responsible for the accurate accounting and transportation to deposit of monies secured from coin operated machines.
Ensures that collections are counted, uploaded to Corporate Headquarters, transported and deposited as instructed on a timely, accurate and safe manner.
May be required to operate a company-provided vehicle to shuttle collections and/or parts from one facility to another in a safe manner, observing all security measures established by Primo regarding the operation of company vehicles. Required to keep vehicle clean at all times and report any malfunction promptly for repair.
Additional duties may include:

Organizes and maintains the inventory of purchases including all tools, machine parts, vehicle parts, water vending machines, equipment, and cleaning supplies. Conducts monthly reconciliation of materials distributed or checked out to field personnel and reports inventory to Director of Field Operations.
Services and maintains water vending machines transported to and/or stored in warehouse to ensure operational machines are available for immediate installation. Duties include interior and exterior cleaning and sanitizing of machines; performing quality assurance checks on the water; and checking plumbing, mechanical and electrical connections.
Services reparable supplies and/or equipment for reentry into inventory system. Equipment includes, but is not limited to, refurbishing carbon tanks and cleaning reverse osmosis membranes
May be required to work overtime as necessary, and such time will be scheduled as far in advance as possible.
May be assigned other projects, duties or tasks as required.
Do I have what it takes?
Qualifications: To perform this job successfully, the individual must be able to perform each essential duty satisfactorily. The requirements listed below are representative of the knowledge, skill, and/or ability required. Reasonable accommodations may be made to enable individuals with disabilities to perform the essential functions.
Education: High School diploma or equivalent.
Work Experience/Special Skills: Ability to read and write and follow verbal and written instructions, including the use of a procedure manual. Must demonstrate ability to effectively present information and respond to questions from managers, clients, customers, and the general public. Ability to apply concepts of basic mathematics skills.
Other Requirements: While performing the duties of this job, the team member is regularly required to talk and hear. The associate frequently is required to stand and use hands to finger, handle, or feel objects, tools or controls. The teammate is occasionally required to walk, reach with hands and arms, climb or balance, and taste and smell. Teammates may be subject to extended periods of sitting behind the wheel driving from one location to another to shuttle parts and/or equipment. Ability to frequently lift and/or move 10 pounds and periodically lift and/or move up to 100 pounds with assisting devices. Specific vision abilities required by this job include close vision, distance vision, peripheral vision, depth perception and ability to adjust focus.
Must possess a valid driver's license with a clean and acceptable driving record and the ability to pass a medical DOT physical and obtain a DOT medical card.

Applicants may send their resume and letter of interest to: jobs@primowater.com

All qualified applicants will receive consideration for employment without regard to race, color, religion, sex, including sexual orientation and gender identity, national origin, disability, protected Veteran Status, or any other characteristic protected by applicable federal, state, or local law. Primo Water is a drug free workplace and an E.O.E.
$14.00 - $15.00 /hour
Full Benefits - Medical, Dental, Vision, 401K, etc.