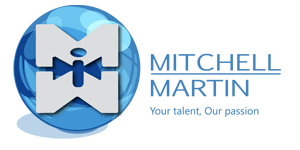 SQL Developer at Mitchell Martin Inc
Tampa, FL
Description
Our client, one of the largest financial services firms, is seeking a Sequel Developer
Location: Tampa, FL
Position Type: Contract (12 months)
Job Description:
Develops and supports Web and PC based distributed software solutions for global internal clients. This individual will be the developer responsible for the development and maintenance for Global Transaction Services related systems. This role is designed to be hands-on.
Job Responsibilities:
Ability to design and develop software solutions using the Visual Studio development environment.
Languages must include; SQL, C#, Java Script
Responsible for all phases of application programming and processes for diverse development platforms, computing environments (e.g., host based, distributed systems, client server, software, technologies and tools, etc.).
Works closely with staff to identify application development solutions, new or modified programs, reuse of existing code through the use of program development software alternatives, or integration of purchased solutions or a combination of the available alternatives.
May code new or modified programs, reuse existing code through the use of program development software alternatives and/or integrates purchased solutions.
Documents, tests, implements and provides on-going support for the applications.
Design software or customize software for client use with the aim of optimizing operational efficiency; must utilize approved Software Development life cycle methodology.
Generally has no direct management responsibilities, but it is highly accountable for the effectiveness, quality and timeliness of application program, system or sub-system project decisions and how easily these designs can be implemented.
Mentor and train staff members on the .NET development platform.
The candidate must also demonstrate the ability to stay abreast with the rapidly changing development industry.
Job Requirements:
Experience
The candidate must have a minimum of 5 or more year within SQL Server, Systems Analysis, Design, and Development, with a mastery level knowledge of all aspects of the software development life cycle.
Technical Skills:
Qualified candidate must have 5 or more years' experience with SQL, T-SQL, C#, XML. The candidate must also have 5 or more years of experience programming in C#, SQL. One to two years' experience documenting and maintaining business requirements, creating functional specifications, system and user acceptance test plans. Executing and managing system test efforts.
Non-Technical skills:
Candidate must have strong communication skills, excellent interpersonal skills, and strong analytical and administrative skills.
Strong leadership skills, ability to mentor development teams, and ability to work independently are a must. Previous knowledge of Securities and Fixed Income Derivatives are a plus.
Ability to balance multiple demands and work both independently and as part of a team to develop solutions
Professional maturity in dealing with all levels of management and staff
Strong diagnostic, testing, and problem-solving skills
Proven record of leading technical implementation teams in the development of software systems
Ability to adapt to a changing environment and multitask assignments