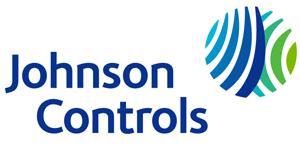 Sr. Account Executive Energy Solutions | Government & Higher Education at Johnson Controls
Horsham, PA
What you will do
The Account Executive Energy Solutions position is part of our Building Technologies & Solutions business at Johnson Controls.  We are seeking an experience Energy Solutions Sales professional to help us grow our market share in the Local Government & Higher Education Space.
Under general direction, responsible for the sale of large, complex
 Energy Performance Contracts
 bundled offerings with guaranteed savings to high potential, solution sales customers at the C-level. Promote the JCI value proposition at the executive level (C-level) by providing solutions to the customer's business and financial challenges. Executes the sales process by seeking out, qualifying and closing new sales and guaranteed savings opportunities. Leverages monthly checkpoints to gain progressive commitments from the customer. Focused on university, school and health care market. 


Sells, with minimal supervision, the JCI offerings persuasively, persistently and confidently to building owners and owner representatives at the C-level while reaching optimal profit levels. 


Primarily focus will be selling performance contracting and building infrastructure improvements while ensuring that we achieve maximum share of customers business. Focuses on demonstrating value at the executive level by providing solutions to business and financial challenges. 




Builds partnering relationships with the economic buyer, owner or owner representatives responsible for the decision making process to drive the solution sales of JCI offerings. 




Manages ongoing sales process, develops relationship, responds to and anticipates customer needs. Actively listens, probes and identifies concerns. Understands the customer's business and speaks their language. 




Demonstrates financial and business acumen to develop credibility, loyalty, trust and commitment.




Seeks out, targets and initiates contact with prospective customers. Develops network of contacts. Understands and leverages sales process checkpoints as well as demonstrates evidence of gaining small trial closes and commitments. Qualifies and assesses potential customers. Refers leads to other business segments.




Addresses customer's financial, business, operational and environmental objectives, needs and requirements. Recommends solutions that match the customer's business and financial challenges. Differentiates JCI services and products from competitors based on business benefits and knowledge of competitor's business strategies.




Executive level skills in writing, presenting and communicating. Secures major opportunities through the use of financial agreements. Negotiates value, addresses resistance when demonstrated, and closes the sale. 



Required


Bachelor's degree in Business, Engineering, Finance or related discipline required. 


A minimum of five to seven years of progressive field sales experience with Energy Performance Contracts at the C-level. 


Excellent initiative, and interpersonal communications skills. 


Demonstrated ability to influence the market at key levels. 


Ability to travel 50%.


Preferred


MBA in Business Administration or Finance


Experience in conceptual selling to higher education boards.


Member of higher education associations 


Johnson Controls is an equal employment opportunity and affirmative action employer and all qualified applicants will receive consideration for employment without regard to race, color, religion, sex, national origin, age, protected veteran status, status as a qualified individual with a disability, or any other characteristic protected by law. For more information, please view EEO is the Law. If you are an individual with a disability and you require an accommodation during the application process, please visit
www.johnsoncontrols.com/tomorrowneedsyou