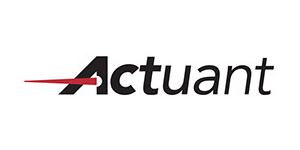 Sr. Accountant at Actuant
Stafford, TX
Cortland is a global designer, manufacturer, and supplier of technologically advanced ropes, slings, umbilicals, cables, and strength members. Collaborating with customers, our team uses its experience in high performance materials and market knowledge to transform ideas into proven products. For more than 35 years, our custom-built solutions have been developed for work in the toughest environments and to overcome some of the world's greatest challenges. They consistently enable our customers to meet the demands of the aerospace, defense, medical, research, subsea, marine, and energy industries.
Cortland is wholly owned by Enerpac Tool Group. Enerpac Tool Group is a premier industrial tools and services company serving a broad and diverse set of customers in more than 25 countries. The Company's businesses are global leaders in high pressure hydraulic tools, controlled force products and solutions for precise positioning of heavy loads that help customers safely and reliably tackle some of the most challenging jobs around the world. The Company was founded in 1910 and is headquartered in Menomonee Falls, Wisconsin. Enerpac Tool Group trades on the NYSE under the symbol "EPAC".
For further information on Enerpac Tool Group and its businesses, visit the Company's website at https://www.enerpactoolgroup.com/.
Summary – basic function of the role
Responsible for the comprehensive accounting functions of manufacturing assets. Duties include recording, reporting, analyzing, and communicating financial activity and results.
Job Duties and Responsibilities
Responsible for the accounting of a specific manufacturing plant including complete ownership of the P&L, Manufacturing Statement and Balance Sheet accounts.
Preparation of month end closing as well as weekly and monthly variance analysis and reporting packages for various Management teams.
Responsible for monthly forecasting and annual budget preparation.
Coordinate and support activities across locations and departments.
Manage multiple deadlines and respond quickly to management requests.
Prepare and maintain detailed desk procedures for respective areas of responsibility.
Identify and lead continuous improvement initiatives.
Ensure adherence to and effectiveness of internal control in own area of responsibility.
Facilitate internal and external audit needs.
Research and application of technical US GAAP requirements.
Other duties and analysis as assigned by Controller.
Skills and Competencies - identify the ALE competencies that are most critical for success in the role
Work independently under general direction, with latitude for initiative and judgment
Excellent communication skills for working with finance team members, management, peers and information users (for gathering requirements/requests for information)
Work and communicate with others in a dynamic, team-oriented environment
Analysis and problem-solving
Proficiency with Microsoft Office products, in particular data analysis techniques within Microsoft Excel, Crystal Report experience a plus
Mature project management skills
ALE Competencies: Decision Making, Business Acumen, Drive for Results, Continuous Improvement, Effective Communication, Build Relationships
Education and Experience
Education Requirements: Bachelor's degree with emphasis in accounting or finance
Experience Requirements: Seven plus years of public accounting or manufacturing industry equivalent experience; familiarity with ERP systems and financial consolidation tools (preference towards Hyperion/HFM); Knowledge of cost accounting principles, financial statement preparation and analysis is required.
Certification Requirements: CPA Certification preferred
Physical Demands
Employee may have to lift documents/work materials up to 30 pounds in weight. Employee will have to be able to walk/climb to a variety of primary work locations, including traveling by air/auto to remote sites. Employee will need to listen, understand, and speak with team members in person, telephonically, and electronically at all levels within a diverse workforce and with supported organizations. Employee is able to work in front of a personal computer and telephone for long periods of time.
Approximately 25% travel to support other Cortland locations as needed
Work Environment
Primary work environment is temperature controlled office setting but may also be visiting different manufacturing facilities where following appropriate safety protocols at the location would be required. Employee will be exposed to low levels of noise in an office.
The work environment characteristics described here are representative of those an employee encounters while performing the essential functions of this job. Reasonable accommodations will be made to enable individuals with disabilities to perform the essential functions.
Direct Reports
N/A
Key External Contacts/Clients
N/A
The above statements reflect the general details necessary to describe the principle functions of the job described and shall not be construed as a detailed description of all the work requirements that may be inherent in the job.
For Compensation Use Only:
Job Code

US Only

EE0-1 Code

AAP Job Group

FLSA status