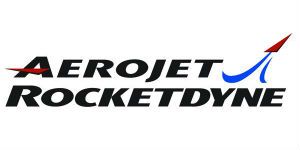 Sr. Additive Manufacturing Project Manager at Aerojet Rocketdyne
Daytona Beach, FL
Overview
Aerojet Rocketdyne's Additive Manufacturing Technology Center, 3DMT in Daytona Beach, FL is looking for a Senior Additive Manufacturing Project Engineer. The Additive Manufacturing Project Engineer is a dynamic position whose function is to develop, manage, and support the metal 3D printing process for use in development of rocket engine components for Aerospace and Defense applications.
Working within the Aerospace and Defense markets, Aerojet Rocketdyne, is dedicated to taking a customer's concept and turning it into a reality through the rapid production of one off prototypes and the mass production of customized components.
Essential Job Functions (Including % of Time for Each)
The Engineer's responsibilities include:
10% - Sales
Evaluation of proposed parts for the Additive process
Generate base timing, costs, and scheduling
Generate quotes
40% - Project Management
Upon receipt of PO initiate contract review activities
Create & maintain a project schedule
Work with projects teams to provide regular status updates
Manage product at outside service providers
25% - Design Engineering
Review part drawings to identify critical features, improvements for additive manufacturing
Refine CAD data for design of manufacturing
Design supports, and generate build files for printing
25% - Manufacturing Engineering
Generate and maintain the following documentation:

Part Routing
Inspection Plans
Work Instructions
Machining Plans

Design tooling and Fixturing as needed

Establish process workflow
Identify Outside Service Providers as needed
Establish non-standard internal processes such as machining, complex wiring, and finishing
Requirements
Required:
Minmum of 3 years of experience with metal additive manufacturing
Minimum of 5 years of professional experience in aerospace, conventional manufacturing or an equivalent combination of experience and education
B.S. in Aerospace, Mechanical, Materials or equivalent degree. MS Preferred
Prior experience with CAD design Software SolidWorks and Creo
Exceptional written and oral communication skills to include report writing, requirements derivation, and documentation, as well as design review presentations
May be required to obtain and maintain a U.S. Security Clearance at the appropriate level. Must be able to satisfy federal government requirements for access to government information, and having dual citizenship may preclude you from being able to meet this requirement.
Desired:
Experience with additive software Materialise Magics, EOS Print, NetFabb
Experience with Additive simulation software
Working knowledge of Heat Transfer and Thermal Dynamics with a focus on Additive Manufacturing
Working knowledge of Laser Welding theory, concepts, and or applications with a focus on Additive Manufacturing
Working knowledge of topological optimization modeling
Active DoD Secret Clearance