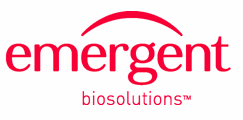 Sr Analyst, SEC Filings and Equity Plan Administration at EBSI
Gaithersburg, MD 20877

Those who join Emergent BioSolutions feel a sense of ownership about their future. You will excel in an environment characterized by respect, innovation and growth opportunities. Here, you will join passionate professionals who advance their scientific, technical and professional skills to develop products designed-to protect life.
I: Job Summary
This role will be responsible for the preparation of SEC related filings, the administration of all the Company's equity plans, and support of technical accounting issues. This position will be responsible for preparing SEC financial reporting information, managing auditor deliverables, supporting the internal audit control and review process, managing internal communication for collection and analysis of data, in addition to managing the ETRADE system and preparing periodic journal entries, ensuring the communications between the ETRADE system and all other interfaces are appropriate. This position will be responsible for compliance with SEC regulations as well as providing management with the tools needed to support the investment community.
II: Responsibilities
Responsible for supporting all aspects of SEC reporting including completion of disclosure checklists, data gathering, discussing comments on various filing documents and review of XBRL tagging.

Manage contributors to the SEC filing process and quarterly earnings releases

Ensure all non-GAAP disclosures are reasonable and consistent

Perform technical research as needed

Manages company employee equity award plan and coordinates enrollment and distribution of stock.

Oversight of the company employee stock purchase plan; coordinating enrollment and distribution of stock. 

Maintains and updates records, forms, documents and processes related to stock and options.

Develops communication systems regarding option plan processes, answers employee questions and resolves problems regarding stock options.

Manage and update equity award plan and employee stock purchase plan guides and training materials.

Acts as primary liaison with Human Resources and payroll groups with respect to administration of the share-based compensation plans and any participant communication.

Collects and prepares data on capital stock, stock option activity and other data for internal and external reports. 

Responsible for preparation of the ASC 718 and ASC 260 computations in support of our SEC filings.

Prepares equity related footnote disclosures for Form 10Q/10K.

Responsible for forecasting all equity related compensation expenses.

Reconciles outstanding shares and provides information to tax and accounting departments. 

Works on special projects related to equity/treasury matters.

Prepare, review and edgarization of all required 1933 Securities Act and 1934 Securities Exchange Act filings with the SEC, the Proxy Statement along with all Form 4 & 5 filings.

Maintains the quarterly and annual reporting calendars used to manage the external reporting process for 10K, 10Qs and items related to equity

.

Prepares and files corporate governance forms and correspondence with the New York Stock Exchange.

Maintains the quarterly capitalization table and monitors insider transactions.

Coordinates and manages SOX 404 documentation requests from Internal Audit for all equity related matters

Prepares monthly journal entries related to share-based compensation.
The above statements are intended to describe the general nature of work performed by those in this job.  It is not an exhaustive list of all duties, and other duties may be assigned.
III: Education, Experience & Skills
Bachelor's degree required; Equity Plan Administration certificate and previous equity plan administration and/or SEC filing experience welcomed

Minimum of 6 years' of SEC filing/accounting experience

At least 3 years of management experience

Excellent analytical skills

Strong knowledge of SEC filings (understanding of EDGAR and XBRL)

Possess excellent communication skills including oral, written and interpersonal

Works efficiently, accurately and independently

Must have ability to solve non-recurring problems independently

Ability to adjust to changing deadlines in a fast-paced environment

Demonstrated attention to detail

Ability to maintain highest level of confidentiality

Proficient in Microsoft Excel and Microsoft Word

ETRADE experience preferred
IV: Physical/Mental Requirements
Type/keyboard, visual acuity, good eye/hand coordination, stand, walk, sit, twist/turn, climb, reach outward, reach above shoulder, hand dexterity, bend, squat/kneel.  Use phone, fax, copier, and computer. Organize/coordinate, analyze/interpret, calibrate precise measurements, problem solve, make decisions, supervise, plan, communicate, prepare written communications, and prepare transaction documents.  
Emergent BioSolutions is an Equal Opportunity/Affirmative Action Employer and does not discriminate on the basis of race, color, religion, gender, age, national origin, disability, Protected Veteran status, sexual orientation, or any other characteristic protected by federal, state or local law.
Information submitted will be used by Emergent BioSolutions for activities related to your prospective employment. Emergent BioSolutions respects your privacy and any use of the information submitted will be subject to the terms of our Privacy Policy .
Emergent BioSolutions does not accept non-solicited resumes or candidate submittals from search/recruiting agencies not already on Emergent BioSolutions' approved agency list. Unsolicited resumes or candidate information submitted to Emergent BioSolutions by search/recruiting agencies not already on Emergent BioSolutions' approved agency list shall become the property of Emergent BioSolutions and if the candidate is subsequently hired by Emergent BioSolutions, Emergent BioSolutions shall not owe any fee to the submitting agency.