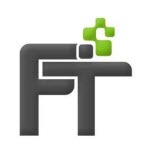 Sr. Analyst - Systems Analysis (Business Intelligence Analyst) at Flexon Technologies
Pleasanton, CA 94588
Flexon Technologies is a full service IT services organization offering both permanent and temporary/contractual staffing arrangements. We place experts in various IT positions such as Business Analyst, Quality Assurance Analyst, Data Analyst, Project Management, Software Development, and cluster of other commercial enterprises. Our scouts take the time at the outset to comprehend what your profession targets are and work with you to help you meet those by exhibiting you to the right organizations. We work with you in strict understanding that your prosperity is our prosperity.
Responsibilities:

Implement the project using Agile Scrum Methodology and actively participated through all the phases of SDLC.
Gather requirements for re-design/transition of the production database, resolve reporting errors and technical issues.
Gather business requirements by conducting meetings, interviews, and JAD sessions with stakeholders.
Facilitate requirements review and sign off with stakeholders to ensure that the business needs are accurately documented.
Elicit requirements from users through user stories, incorporate these user stories as requirements in the Sprint Backlog and further expand them into tasks for each sprint.
Work on assigned user stories, tasks/subtasks create on RALLY (Application Lifecycle Management) and analyze the Iteration Burn Down Cumulative flow charts, velocity charts.
Participate in peer code reviews, daily stand up meetings, follow-up activities with clients/stakeholders.
Moderate everyday scrum meetings along with the other systems analysts to improve the efficiency and productivity of each sprint.
Perform Data Analysis, Data Requirement Analysis, and Data Mapping.
Create Data Lineage, which is primarily used for moving the Data standards for Data traceability and extensively involve in impact analysis, source to target mapping by applying various transformation rules and all the Data from the source-centric platform is transformed and all the transposed data is copied to the target model.
Proficient in writing complex SQL queries using Inner, Left, Right, Inner and outer joins and aggregate functions like RANK, DENSE_RANK, COUNT and transform these queries to retrieve the data from various application files and apply the transformation logic as required.
Resolve Data issues and updates for multiple applications using SQL queries/scripts.
Evaluate and tune the SQL queries and physical database environments for efficient use.
Develop database programs like Stored Procedures, Joins, Triggers, Views, Cursors, Packages, and Implementation scripts by writing SQL/PLSQL queries using MS – SQL Server.
Organize accessed data sources into Transformer models, Dimensional maps and develop Power-Cubes, which can be changed in many ways to Slice and Dice and drill-through data for further multi-dimensional analysis.
Write SQL Queries to find out the correct data for uploading and to validate the target data based on the business requirements.
Integrate and handle datasets in DOMO from Hyperion and various DOMO Cloud-based integrated applications.
Develop Data flows using various techniques like Blend/ ETL/ SQL etc. on DOMO cloud.
Work on exploring the dimensions such as Drill Down, Drill Up on nested categories, filtering the data etc.
Design filters, power prompts, and complex financial calculations for various analytical reports.
Develop and maintain a data dictionary to create metadata reports for technical and business purpose.
Design and develop various DML reports from multiple data sources by blending data on a single workspace on DOMO.
Design PCI Compliance reports, Vulnerabilities reports, Mastercard Domain reports and Dash Boards using DOMO.
Create new Correction of Errors reports on DOMO to replace existing reports created on Tableau.
Create various beast mode calculations and make transformations to implement additional calculations that are not available in underlying data warehouse tables.
Responsible for extracting, transforming, and loading data from ODS, flat files and placing it into the data warehouse.
Develop simple and complex jobs using Data Stage to load dimensions and fact tables as per STAR schema techniques.
Design, develop and test the jobs at the Data Sandbox Instance.
Automate jobs through In-built DOMO ETL tool (Workbench) and native connectors in DOMO.
Carry out administrative tasks on DOMO like adding/maintaining users and groups, scheduling reports, setting up presentations directly on Microsoft Excel and PowerPoint using DOMO plugins.
Interact with the End users on a regular basis for resolving issues pertaining to the reports.
Involve and assist the administrators in maintaining the production, QA and development environments.
Environment: MS Word, MS Excel, MS Power Point, MS Visio, Rally, Confluence, HP ALM/Quality Centre, MS SQL – Server, AWS - RedShift, DOMO, WebEx, Skype, Outlook, One Drive.
Minimum Education and Experience Requirements for the position of Business Systems Analyst (Business Intelligence Analyst)
Minimum Education - a Bachelor's degree in Electronics Engineering
Minimum Experience – Three (3) years of experience