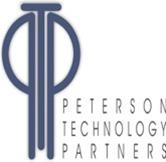 Data Analyst at Peterson Technology Partners
Chicago, IL
In this position, Data Quality Analyst will support Analytics and Data Architecture teams by applying Data Mining and Interrogation techniques to data across systems that merge into Master Data Management (MDM) and Data Warehouse systems. 
Analytics and Data Architecture teams are responsible for integrating multi-source data into a single source of truth as wells as provide meaningful insights to the enterprise through usage of dashboards and firm wide reporting.
This is a hands-on Analyst position which requires advanced SQL skills and understanding Quality Assurance practices. The Data Quality Analyst must possess ability to isolate issues, identify the root causes, and collaboratively work towards a solution with our developers and end users. The Data Analyst must be an advocate for driving best practices and improvements in ETL processes. Must poses strong creative, analytical and critical thinking abilities.
Duties and responsibilities:
Review business requirements, functional specifications, use cases, design, and architecture documents in order to create effective, value add test plans.
Monitor the full ETL pipeline from source system to the delivery of data to ensure integrity and accuracy of data has been maintained.
Identify issues in database objects and models that are being provisioned by team of data engineers, architects, and analysts.
Become an expert in business rules, system functionality and ETL process architecture.
Develop and maintain best-in-class regression test suite. Develop SQL scripts to validate data in all systems accessed.
Creation and input of test data, either manually or by using tools, programs or masked production data to execute test cases.
Contribute to and maintain project documentations.
Maintain close interaction with business and technical peers during the project life cycle.
Provide concise and consistent status reporting.
Collaborate with external teams on root cause analysis.
Ensuring proper traceability from requirements to test artifacts.
Actively participate in requirements and code reviews.
Actively participate and drive improvements in Agile Scrum delivery.
Identify process bottlenecks and suggest improvement actions. 
Stay abreast of emerging technologies and testing approaches.
Assist leadership with defining and improving the overall QA and SDLC process.
Position Requirements:
Bachelor's degree in Computer Science or related area.
Hands-on experience in ETL is a must.
Hands-on experience with Periscope, Tableau, PowerBI or other analytics applications.
Hands-on experience validating End User reports.
Strong, advanced knowledge of SQL for results validation, profile data, data mining and evaluating foreign key dependencies.
Strong ability to troubleshoot issues, identifying root causes and support external teams in development of resolutions.
Hands-on experience with one or more scripting languages (C#, Python, JS, PowerShell etc.) is a strong plus.
Hands-on experience with Automated Testing tools such as Selenium, SoapUI, TestComplete etc... is a plus.
Hands-on experience in Regression Test Strategies, Regression suite maintenance and execution is a plus.
Deep understanding of Development and Test cycles, including respective best practices.
Strong hands-on experience in Agile and Waterfall methodologies.
Hands-on experience with Jira, ALM, TFS/ADO or similar systems of record.
Strong communication and Client/Business interfacing and interpersonal skills are a must.
Medical, Dental and Vision
Free Food and Coffee
Vacation/paid time off
Parking
Paid sick days
Paid Holidays
Employee Referral Program
Employee Events
Professional Development
85,574 - 122,627 /year
Data Analyst (General)
What is this?