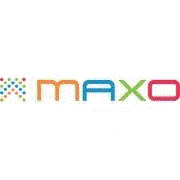 Sr Angular Developer at Tachyon Technologies
Alpharetta, GA
About Us:

Tachyon Technologies is a Digital Transformation consulting firm that partners with businesses to implement customer-focused business transformation. Tachyon Technologies understands what it takes for a consulting partner to be effective and strives to deliver a meaningful solution that exceeds its clients' expectations.
Title: Strong Angular Developer
Duration: Long term
Location: Alpharetta, GA
NOTE: In this position, F2F is mandatory. Please check if candidate is willing to go for in-person in any of below locations but joining location would be GA only. Please mention F2F location where he will go for in-person while submitting profile.
1. Atlanta, GA
2. Dallas, TX
3. Bothell, WA
4. St. Louis, MO
5. Middletown, NJ
Job Description:
• Expertise in Full stack javascript including Angular 7, AngularJS, NodeJS, Mongo DB, JSON, JQuery, SQL and JDBC.
• Expertise in 3D technologies like Web GL (three js and Babylon js) & D3, HTML5, CSS3, XSLT, Ajax & JavaScript.
• Sound knowledge of Mapping & Geospatial implementation skills with ESRI, Bing map / Leaflet Map & Sql Server
• Expertise with Microsoft Technologies like .Net (1.1 to 4.5), asp.net MVC, C#, WCF, WPF among others.
• Expert knowledge in Elastic Search, Logstash, Kibana, Grafana, Docker and Cloud technologies micro-services
• Knowledge of DevOps (CI/CD, CodeCloud, Sonar, Jenkins, SAST, and automated deployment).
Tachyon's full-time employees receive complete and competitive benefits. We offer a collaborative work environment, competitive compensation, generous work/life opportunities, and an outstanding benefits package that includes paid time off plus holidays. In addition, all colleagues are eligible for a number of rewards and recognition programs. Encouraging a healthy work/life balance and providing our colleagues great benefits are just part of what makes Tachyon a great place to work.
A Disclaimer: The above statement is not a complete job description. The Client retains the discretion to add or change the duties of the position at any time