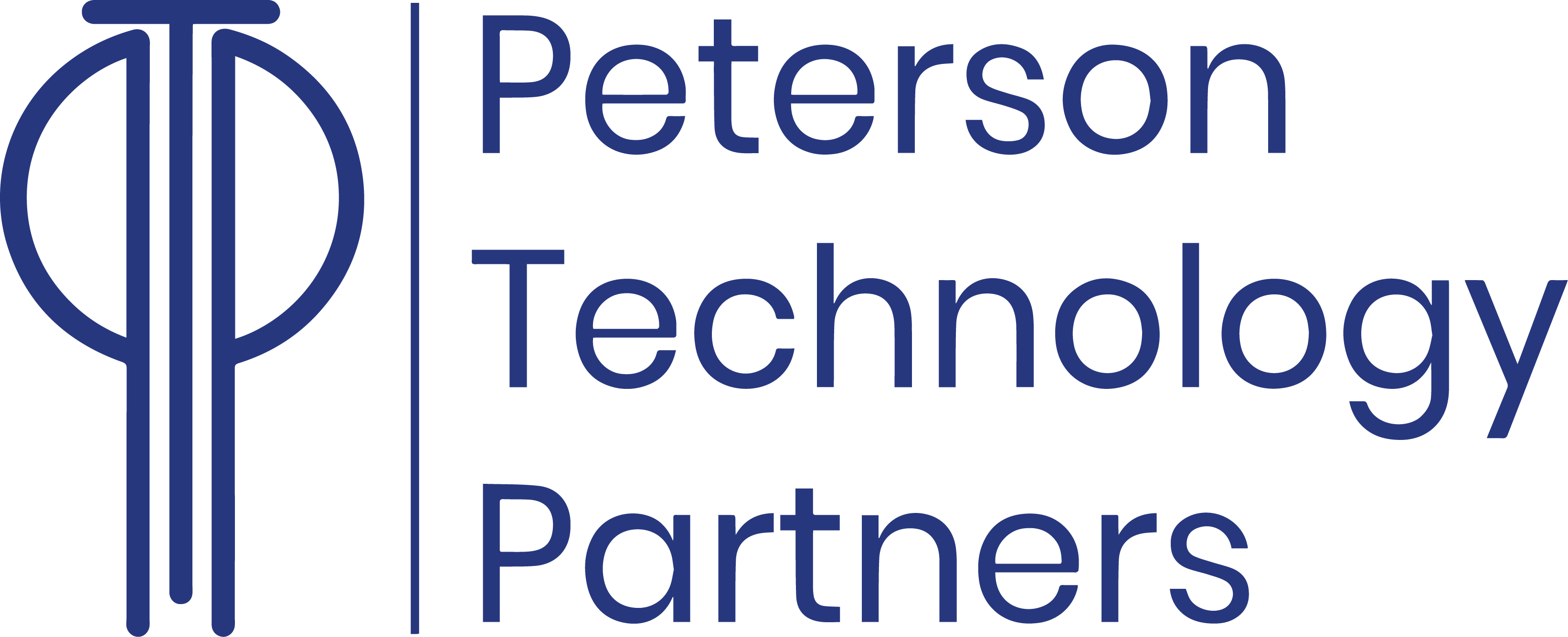 Database Developer Analyst at Peterson Technology Partners
Birmingham, AL 35242
The Database Developer/Analyst will be responsible for developing MS-SQL queries and procedures, create custom reports, and enhance organizational productivity. You will be responsible for designing databases and ensuring their stability, reliability and performance. upgrading, configuring and debugging existing business applications. Primary responsibility will be to provide technical support for core business applications and ensure that they continue to run efficiently and reliably. The Developer/Analyst will carry out development tasks and participate in the daily maintenance of the business systems including the investigation of errors, corrections of functionality or restoration of data/database integrity. A commitment to collaborative problem solving and quality product is essential.
Responsibilities:
Develop, implement and optimize stored procedures and functions using T-SQL.
Analyze existing SQL queries for performance improvements.
Develop procedures and scripts for data migration.
Maintain and upgrade existing business applications.
Identify bottlenecks and bugs, and devise solutions to mitigate these issues.
Help maintain code quality, organization, and automatization.
Ensure that all applications well documented, thoroughly tested and debugged, and adhere to corporate and industry standards.
Design, build, test and maintain efficient, reusable, and reliable code when required.
Prioritize requests according to business impact and need.
Qualifications:
Excellent communication
Ability to troubleshoot complex systems and use the necessary tools to find solutions in a timely manner.
5+ years of experience as a SQL Developer or similar role.
Excellent understanding of T-SQL programming.
Excellent understanding of Microsoft SQL Server including:

Stored Procedures
SQL Server Integration Services (SSIS)
SQL Server Reporting Services (SSRS)

5+ years as a programmer with full software development life-cycle experience on enterprise-class, scalable applications.
2+ years of strong knowledge and proficiency in the following: C#, VB.Net, JavaScript or similar programming languages.
Must be willing to explore, learn, and adopt emerging technologies where appropriate.
BS/MS degree in Computer Science, Engineering or a related subject
Good knowledge of HTML and JavaScript
Critical thinker and problem-solving skills
Team player
Good time-management skills
NICE TO HAVE
Oracle - simple queries and stored procedures.
Team Foundation Server (TFS) or Azure Dev Ops (ADO).
Previous experience working with APIs REST Services and JSON.


About the Company:
Peterson Technology Partners (PTP) has been Chicago's premier Information Technology (IT) staffing, consulting, and recruiting firm for over 22+ years. Named after Chicago's historic Peterson Avenue, PTP has built its reputation by developing lasting relationships, leading digital transformation, and inspiring technical innovation throughout Chicagoland.
Based in Park Ridge, IL, PTP's 250+ employees have a narrow focus on a single market (Chicago) and expertise in 4 innovative technical areas;
Artificial Intelligence/Machine Learning/Data Science

Robotics/Robotic Process Automation (RPA)

Cyber/Data/Information Security

DevOps/DevSecOps
PTP exists to ensure that all of our partners (clients and candidates alike) make the best hiring and career decisions.
Connect: LinkedIn | Facebook | Twitter | YouTube | All Social Links
Review:Google | Glassdoor | Yelp | All Review Links
Listen:iTunes | Spotify | Stitcher | All Podcast Links
Apply:Stack Overflow | Dice | LinkedIn | Glassdoor | All Job Openings
Peterson Technology Partners is an equal opportunity employer.
Employee Events
Employee Referral Program
Free Food and Coffee
Medical, Dental and Vision
Paid Holidays
Paid sick days
Parking
Professional Development
Vacation/paid time off
97,046.00 - 119,731.00 /year
Database Analyst / Developer
What is this?