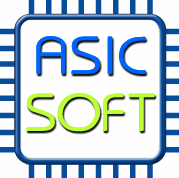 Sr. ASIC Verification Engineer (NVMe) from ASICSoft, Inc.
Milpitas, CA
ASIC Verification Engineer (NVMe)
Milpitas, CA
6 Month Contract (*looking to possibly convert successful candidate after 4-6 month time)
*Remote to start, local candidates strongly preferred
Description:
Responsible for writing tests in UVM to verify various NVMe protocol features in enterprise SSD controller at module and subsystem level.

Independently develop and debug UVM test cases utilizing his/her deep knowledge on NVMe and AXI protocols

At least have worked on NVMe protocol and UVM for 2 years in last 4 year time frame.
Skill Set: (Must)
System Verilog
UVM
Domain Knowledge: (Must)
NVMe Protocol
AXI4 Protocol
Overall Experience:
7-8+ years

ASICSoft is a technology staffing company for Engineering and IT talent producing several million in annual revenue. Since 2007, ASICSoft has been providing staffing/recruiting services to billion dollar technology giants, to small technology start-ups, and to companies of all sizes in between.
ASICSoft Provides Engineering / IT Consulting and Staffing Services for:
A) Hardware: ASIC, FPGA, SoC, PCB, Analog/Digital, etc.
B) Software: Embedded, Applications, Mobile, Cloud, IT, Testing/SQA
C) IT: Networking, Software, Cloud, Web, ERP, BI, DW, Software
D) Other: Mechanical, CAD, CAM, and much more!
We Place
1) Consultants / Contractors
2) Full-time Employees
3) Contract-to-Hire
Technical Focus (In depth):
• ASIC, SoC, FPGA, IC: RTL, Verification, Static Timing Analysis (STA), Synthesis, DFT, Physical Design, Layout, Analog Mixed Signal, etc.
• PCB Design: High-speed, Low-power, Analog / Digital RF, etc.
• Embedded Systems: low-level, firmware, middleware, applications, drivers, boot, diagnostics, kernel, etc.
• Applications Software: UI, web, mobile, cloud, middleware, front-end / back-end, etc.
• IT: ERP, Software, BI, Analysts, Network/System Administration, Database, Cloud, etc.
130,395.00 - 151,833.00 /year
Firmware Engineer
What is this?