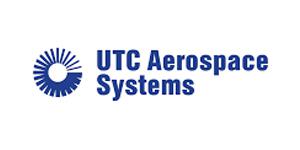 Sr. Associate Contracts Specialist at UTC Aerospace Systems
Rockford, IL
Date Posted:
2019-05-01-07:00
Country:
United States of America
Location:
A01: Rockford - Aerospace 4747 Harrison Avenue, Rockford, IL, 61125 USA
Job Description
Collins Aerospace is a leader in technologically advanced and intelligent solutions for the global aerospace and defense industry. Created in 2018 by bringing together Rockwell Collins and UTC Aerospace Systems, Collins Aerospace has the capabilities, comprehensive portfolio and expertise to solve customers' toughest challenges and to meet the demands of a rapidly evolving global market.
Our industry-leading experts are setting the standards for the aerospace industry and paving the way for the future. But as new challenges present themselves, we need fresh, creative and motivated minds to overcome these hurdles help us break barriers and achieve new levels of innovation

We are currently seeking a Sr. Associate Contracts Specialist  for our Rockford, IL facility. 
Responsibilities include:
Manage, negotiate and ensure compliance on government contracts
Assess, interpret, and review documents and oversee compliance of the contractual obligations for the Program value streams
Review and respond to Requests for Proposals (RFP's), Requests for Quotation (RFQ's) and Invitations for Bids (IFB's), contract terms and conditions
Participate in meetings to ensure all involved departments understand the contractual requirements
Monitor and submit all business proposals both for new and follow-on business including contract change proposals
Ensure all proposal content is agreed upon by management and has complied with internal UTAS approval procedures
Responsible for the business unit change management process
Lead all contract negotiation teams, negotiate contracts and contract modifications within government regulations and corporate & business unit guidelines
Identify any undesirable high-risk terms & conditions flowed down by customers and, when appropriate, develop alternatives for risk mitigation for management approval including internal legal staff, then carry company position forward to customers and negotiate agreement on terms & conditions for incorporation into defined contract
Ensure that adequate customer funding on cost reimbursement-type contracts is maintained
Manage the interface between company review meetings and customers and take a lead role in resolving any matters affecting contract administration
ERP System Order fulfillment and demand management (SAP)
Prepare monthly contract status/progress reports for in-house use and/or submittal to the customers
Submit monthly invoices, monitor receivables and cash collections, and ensure payment from customers per the terms of all contracts
Education / Certifications
BA/BS degree Required Degree in Business, Finance,  Marketing or related field preferred
Minimum of 1-3+ years of experience in Contract Administration preferred, with a heavy slant toward U.S. Government/DoD contracts
MA/MS/MBA degree preferred. 
Experience/Qualifications
Knowledge of Federal and Defense Acquisition Regulations
Knowledge of government invoicing systems and policies and procedures
Experience with Fixed Price, Cost Plus, IDIQ and Time and Material Contracts
Working knowledge of FAR 15 and Government Property Administration
Previous experience with DCAA, DCMA preferred
SAP experience preferred
Due to special contracts and programs U.S. Citizen required
Nothing matters more to Collins Aerospace than our strong ethical and safety commitments. As such, all U.S. positions require a background check and drug screen (every external new hire in the U.S.)
 "This job may be considered a sensitive position in accordance with NASA Guidelines. If so, the selected candidate will be subject to drug and alcohol testing per NASA's regulation subpart 1823.5 Drug-Free Workforce. "
United Technologies Corporation is An Equal Opportunity/Affirmative Action Employer. All qualified applicants will receive consideration for employment without regard to race, color, religion, sex, sexual orientation, gender identity, national origin, disability or veteran status, age or any other federally protected class.
Privacy Policy and Terms:
Click on thislinkto read the Policy and Terms

Note to candidates regarding interview scams: We'd like to make it clear that UTC Aerospace Systems never asks candidates for money. If you've been approached with a job offer that you suspect may be fraudulent, we strongly recommend you do not respond, send money or personal information. Please report any suspicious activity to Talent Acquisition.