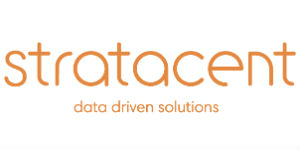 Sr. AWS Architect (Remote) at Stratacent
Cary, NC 27511
Stratacent is all about delivering world-class IT solutions that are perfectly aligned to client needs, no matter how complex they may be. We are highly focused on our customers and our primary goal is to exceed expectations with every client who partners with us, with solutions that are innovative, practical and versatile enough to take their business to the next level. We follow the highest standards of professional ethics, delivering quality on time every time. Across every project, we strive to deliver reliable, scalable and agile solutions to clients technology needs integrating our core values of excellence, commitment, collaboration and creativity. Our offsite development center is located at 101 Hudson Street, Jersey City, NJ a building covering 1.25 million square feet of space in a Class A office tower 42 stories high, looming over the Hudson River/NYC Skyline and just 10 minutes from Wall Street in lower Manhattan.
Position Sr. AWS Architect
Location Cary, NC (Remote)
Technical Skills:
Familiarity with AWS products
Spinning up EC2 instances
Attaching AWS storage
Implementing firewall rules
Applying security groups
Applying hosts to AD groups
Hadoop knowledge is helpful
Remote is OK but the resource would be expected to work either Eastern Time hours or it may be possible to do work on Pacific Time as that matches with the client.
Employee Benefits
Premium Health Insurance
Premium Vision Plan
Premium Dental Plan
Short-Term Disability Plan
Long Term Disability Plan
Life Insurance
Paid Time Off
Continuous Learning Program
Stratacent is an equal opportunity employer. As such, to the extent defined by federal, state, and municipal law, Stratacent will not discriminate against any employee or applicant for employment on the basis of race, color, creed, religion, age, sex, national origin, ancestry, handicap, or any other factor protected by law.