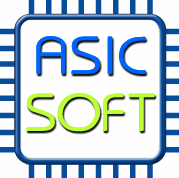 Sr. Business Development / Sales (East Coast) from ASICSoft, Inc.
Boxboro, MA 01719
Title: Sr. Business Development / Sales Executive
About ASICSoft:
ASICSoft is the leader in consulting and placement for Engineering and IT projects. Launched in 2006 ASICSoft has provided high quality talent and consulting services to leading companies throughout the United States. Our clients range from technology giants to start-ups in semiconductor, networking, multimedia, consumer electronics, defense/aerospace, medical, cloud, mobile, and beyond.
Position Description:
As a senior business development expert at ASICSoft you will drive sales revenue with new and existing clients.
Work with ASICSoft management to develop key sales strategies to achieve goals.
Develop relationships with engineering & IT managers to place contract and full-time employees.
This position is ideal for salespeople who love hunting for new business. We are seeking salespeople with a desire hunting for new clients and driving revenues with solid margins.
Required Skills / Attributes:
5+ years sales and business development.
Proven track record of developing new business, driving strong revenues and increasing margins.
Desire to perform hard-core direct sales and hunting for new business.
2+ years sales in one of the following:

Engineering/IT Staffing & recruiting / recruiter
Engineering/IT Consulting Services
Hardware, Software, or IT product sales
Desired Skills / Attributes:
Experience selling services or products related to any of the following:

Embedded Systems, Hardware Design (PCB), VLSI (ASIC, SoC, FPGA), EDA/CAD Tools, Software, IT

Previous experience selling staffing or consulting services to technology executives.
Tenacity
Education:
We don't care. Can you sell? If yes, then we'd love to chat with you.
Experience matters! If you have a proven record of success then please apply.
If you have a college degree, we won't hold that against you.

Location:
Our clients are nationwide, so we are seeking candidates who enjoy working in a telecommute (home-office) location.

Compensation:
Base + Commission + Benefits

Travel:
1-10%