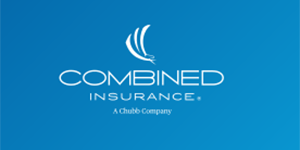 Sr Business Intelligence Analyst at Combined Insurance
Chicago, IL 60290
Combined Insurance, a Chubb Company, is seeking a
Business Intelligence Analyst
to join our fast-paced, high energy, and growing company. For nearly 100 years in the insurance industry, our company has been passionate about serving our customers and providing them peace of mind and protection when they need it the most. Come build your career here, along with other positive, hard-working, talented professionals-just like you!
Position Summary:
This position will be responsible for the development of new Business Intelligence dashboards using Power BI, and for providing creative thought and insight to current and future analytics. He/she will work closely with the finance reporting manager to deliver on the design/development, programming, maintenance, and publication of operational reports that play a key role in driving business decisions.
Responsibilities:
Provide thought leadership and vision to ensure that our reporting and analytic capabilities are constantly improving

Develop and prepare weekly and monthly reports to address the business needs of the organization

Create data visualizations and transform data into innovative dashboard designs

Maintain large SQL databases that require validation, cleansing and troubleshooting

Be a leader in leveraging and manipulating the data lake and marts to support our improved business reporting

Respond to ad hoc requests for analysis and reports from internal stakeholders including Sales, Marketing, Underwriting, Legal, Actuarial, Training, and IT

Develop skills and leverage Business Intelligence tools such as Power BI to drive efficiency and deliver high quality information solutions

Analyze and integrate data from multiple sources

Be the SME for various dashboard data sources and provide support to various dashboarding projects

Skills:
Excellent technical skills including advanced knowledge of Excel and Access

Strong analytical, problem-solving and multi-tasking skills

Ability to work independently to complete assignments in a timely manner

Education and Experience:
Bachelor's Degree required, preferably in IT, Computer Science, Data Analytics, Business Intelligence or Finance

3-5 years business experience, knowledge of insurance industry a plus

Knowledge of SQL programming language

Business Intelligence and/or dashboard experience, Power BI a plus

Experience working with large databases

Reports to:
Business Intelligence Team Lead
OUR BENEFITS:
As a Combined/Chubb corporate employee, you have access to one of the most comprehensive benefit plans in the business, designed to meet your needs and help you reach your financial goals. Chubb is committed to supporting its employees with a comprehensive compensation package that is appropriate in the market where they work. Below are several of the many benefits we offer our employees:
Health insurance
Dental insurance
Tuition reimbursement
A company-match 401(k) plan
Disability insurance
Life insurance
Employee referral bonuses
ABOUT COMBINED INSURANCE
Combined Insurance is a leading provider of individual supplemental accident, disability, health and life insurance products, and a Chubb Group company. With a field sales force and corporate staff in excess of 5,000 people worldwide, Combined Insurance meets the growing coverage needs of policyholders around the globe. We pride ourselves on being customer-centric, people-driven, accountable, performance-minded, and ethical. We invest in our employees and take the time to focus on their development, needs and career aspirations.
Our parent company is one of the world's largest multiline property and casualty insurers. With operations in 54 countries, Chubb provides commercial and personal property and casualty insurance, personal accident and supplemental health insurance, reinsurance and life insurance to a diverse group of clients.
Connect with us on
Twitter
,
Facebook
,
LinkedIn
, and
Google+