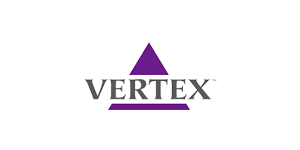 Clinical Business Operations Project Manager at Vertex Pharmaceuticals Inc.
Boston, MA 02210
Business Intelligence and Operations (BIO) is dedicated to providing tools, systems, workflows and metrics to drive optimal study execution, portfolio management and inspection readiness.  The Project Manager is responsible for managing projects that improve business processes and systems to drive effectiveness, standardization, harmonization and improved productivity.  This role provides technical and project management oversight for Global Clinical Operations (GCO) and Global Medicines Development and Affairs (GMDA) projects. The Project Manager also provides governance to the overall architecture, workflows and technologies for projects assigned.
KEY RESPONSIBILITIES:
Responsible for providing strategic input, technical and project management oversight to various functions across GCO using project management standards (PMBOK, Lean Six Sigma).
Works with cross functional departments and colleagues to ensure consistency, adherence, communication, training and appropriate application of these project and change management tools and best practices
May be responsible for the management of large-scale project or process improvement, enhancement and complex change management initiatives focused around operational excellence and organizational maturity.
Serves as the key conduit around communications within project teams to foster transparency and understanding between groups.
Identifies appropriate cross-functional project representatives and timing for engagement.
Conducts extensive research and investigations around proposed changes in order to be able to understand root causes that will help identify gaps in process, outliers, anomalies, trends and patterns.
May serve as Subject Matter Expert (SME) for medium complexity projects and initiatives.
May mentor and train colleagues providing administrative / coordination assistance so that their time is used effectively.
GENERAL RESPONSIBILITIES AND REQUIRED SKILLS:
Ability to influence teams and drive decision-making in a collaborative working environment and allows for the appropriate levels of involvement and decision-making.
Ability to communicate effectively with management and to partner across and within various functional departments
Ability to influence teams and drive decision-making in a collaborative working environment and allows for the appropriate levels of involvement and decision-making
Experience running and/ or working on projects using any or all of the following: Software Systems Development Lifecycle (SDLC), Product Lifecycle Management (PLM), Lean, Agile (SCRUM/Kanban) methodologies to effectively manage projects/teams of significant scope and complexity
Consultative, listening and analytical skills; able to be forward-thinking and engage in innovative problem solving and solutions development
Working knowledge of clinical trial methodology and operations
Proficiency of efficient and effective change management and process mapping methodologies
Places a high value on developing and cultivating strong working relationships both internally and externally
Works independently, reporting status and elevating issues to manager where appropriate.
Demonstrated proficiency using Microsoft Office applications required (including MS Visio, Excel, MS Project, SharePoint)
PREFERRED EDUCATION AND EXPERIENCE:
Bachelor's degree and approximately 5-7 years of experience in clinical research with a focus project management, process improvement and change management
Experience in the Biotech or Pharmaceutical Industry or relevant comparable background.