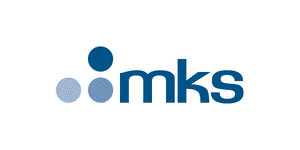 Sr Business Systems Analyst (Oracle EBS) at MKS Instruments
Andover, MA 01810
Put your career on the fast track and join MKS Instruments.  Third year in a row on Fortune 100s fastest growing company list !
Summary
Support the development, implementation and usage of Information Technology and management information systems within the Oracle eBusiness Suite of applications.  Working in partnership with the business relationship managers, super-users, end-users and technical team, ensure full adoption, effective usage, and efficient deployment of our IT solutions.  Effectively manage the change control process, gathering the end-user requirements, designing system solutions and delivering to the business.
Responsibilities
Design and deliver Oracle EBS Finance enhancements including functional specifications and configuration.

Actively demonstrate a passion for continuous improvement focused on end user productivity, and enterprise process integration.

Support the Finance end-user community by providing research, analysis and problem resolution to team members.

Effectively manage the IT change control process, gathering the end-user requirements, preparing functional specifications and communicating IT priorities and delivery status to the business.

Using strong analytical, consultative and communication skills, gather and document business requirements.

Negotiate technical and non-technical solutions that both satisfy the business user and conform to the technical architecture.

Document and communicate changes throughout the user organization, supporting change management and compliance.

Work with release manager, business relationship managers, end users and offshore teams to test and deliver Oracle EBS enhancements
Requirements:
Minimum 7 years, preferably in manufacturing industry setting, information technology experience

Bachelor's degree in Computer Science, Information Technology, Information Systems or other 4-year degree focusing on information technology

Oracle Financial eBusiness Suite experience: GL, Sub-Ledger Accounting (SLA), Intercompany, AP, AR, Fixed Assets, Consolidation, Inventory and Cost Accounting

Full knowledge of Systems Life Cycle development methodologies

Strong use of MS Office tools (Excel, Word, PowerPoint, Project, Visio)

Be dissatisfied with status quo with a thirst to introduce change

Worked in onsite-offshore model

Energetic team player with a can-do attitude
MKS Instruments, Inc. is an Affirmative Action and Equal Opportunity employer. We solicit and hire applicants regardless of race, color, national origin, sex, religion, age, disability, veteran status, sexual orientation, gender identity, or any other protected category. Our policy is to employ the most qualified applicants. We conduct background checks and drug screens, in accordance with company policies and federal and state guidelines.
Globally, our policy is to recruit individuals from wide and diverse backgrounds.  However, for positions requiring access to export-controlled goods and technical data that are subject to the International Traffic in Arms Regulations (ITAR) or Export Administration Regulations (EAR), MKS Instruments. Inc. may have to obtain an export license from the U.S. Government. As such, applicants for these positions, except "U.S. persons" (generally defined as U.S. citizens, noncitizen nationals (holder of a US Passport), lawful permanent residents (or, green card holders), individuals granted asylum, and individuals admitted as refugees), may be subject to an export license review process. Employment is contingent upon issuance of the license
127,806 - 160,115 /year
Oracle Consultant / Analyst
What is this?