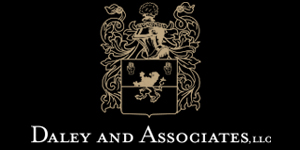 Sr Contract Recruiter (Biotech/Pharma- Marketing/Sales/Commercial) at Daley and Associates
Newark, CA
Senior Contract Recruiter - Newark, CA
Biotech/Pharma - Marketing/Sales/Commercial
Our client, a late clinical-stage biotech with a rapidly developing pipeline, is seeking a highly-motivated Sr. Contract Recruiter to join a team filled with talented industry professionals! Our client offers competitive compensation. In this role, you must be able to work on-site 3-4 days per week; local candidates only. You also must have prior experience filling requisitions within Sales/Marketing for a commercialized biotech.
Job Description:
As the Sr. Contract Recruiter, you will proactively manage the full life cycle recruitment process, including job postings, ensuring that candidates are moved through the recruiting process efficiently and pre-boarding processes. Key responsibilities include:
Proactively partnering with hiring managers to source and hire qualified candidates by defining/honing job specifications; creating and executing comprehensive sourcing strategies, and assessing candidates' skills/knowledge and attributes.
Developing sourcing strategies and managing sourcing and recruitment marketing strategy for assigned positions.
Searching databases, internet, and utilizing social networks and professional organizations to recruit passive talent.
Serving as point-of-contact for the candidate, hiring manager, and recruiting coordinator on the status of the requisition and the candidate.
Ensuring positive candidate experience by providing thorough communication and follow up
Utilizing appropriate sourcing channels to create a deep and diverse talent pool to more quickly provide strong, qualified candidates
Monitoring talent acquisition methods and provide recommendations to improve applicant attraction as well as research and develop innovative solutions to sourcing challenges
Organizing, scheduling, and facilitating activities related to the recruitment and pre-boarding of new employees
Qualifications:
BS degree highly desired or equivalent experience
5-10+ years' experience recruiting mid to senior level talent, biotech or pharmaceutical industry required.
Strong strategic sourcing skills with demonstrated successes utilizing current on-line sourcing techniques, networking and building pipelines
Demonstrated strong communications and organizational skills
Comprehensive behavioral based interviewing and candidate assessment skills
Utilization of market intelligence
Previous experience in gathering and analyzing information for the business and customers
Able to work independently and willing to learn
Ability to hold information at the highest level of confidentiality
Proficiency with Microsoft Suite, MS Word, Excel, PowerPoint, Outlook
If you are interested in this position, please send your resume to Katie at kleonard@daleyaa.com immediately.