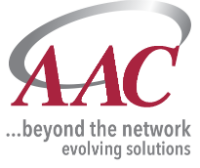 Tenable SME at AAC Inc.
Bethesda, MD 20894
We are seeking a senior Cyber/Information Technology (IT) Security Engineer to join our team. This individual will assist the Information Systems Security Officer (ISSO) in leading or conducting enterprise-level Security Engineering tasks and be part of a large program in support of the IT infrastructure including help desk, systems, network, and security services.
Responsibilities include:
We are seeking a senior Cyber/Information Technology (IT) Security Engineer with high level concentration on Vulnerability management with at least 4-5 years of Power User Tenable experience to join our team.
This individual will be working directly with Compliance team, other agency's divisions. He/She will assist in analyzing, tracking of systems, networks, applications and their vulnerabilities by reviewing scan reports and working with the relevant parties to get the vulnerabilities remediated.
Develop proactive Tenable Security Center processes and procedures to advance the vulnerability management program.
Provide advice and guidance to the ISSO and other divisional security key stakeholders on how to improve IT security.
Coordinate with technical leads in different divisions on implementation of effective vulnerability management projects that require compliance with relevant government policies or standards.
Assist in coordination, implementation, communication, and enforcement of the IT security policies procedures, and standards.
Advise on the development and design of methodologies to conduct business case analyses of the information security infrastructure.
Support the analysis, investigation, and closure of audit findings from FISMA security audits, the Independent Verification & Validation (IV&V) and the Continuous Controls Assessment (CCA) engagements.
Ability to install, maintain, troubleshoot Tenable devices
Ability to investigate and validate vulnerability findings
Ability to utilize other tools/methods of determining vulnerability findings
Required qualifications include:
At least 5 years of Performing vulnerability scanning using Tenable Nessus, Tenable SecurityCenter (SC), and vulnerability analysis and reporting, to various IT groups and management.
Strong understanding of Linux and Windows.
Understanding Continuous Monitoring (CM) requirements.
Expert knowledge of IT security vulnerabilities and risk assessments with the ability to explain the risks associated with them to executives, program, and technology staff.
Ability to work with program staff, executives, and technology staff to achieve IT security goals and objectives.
Working experience in applying FISMA, and FedRAMP processes and policies to information systems.
Bachelor's degree and 6+ years' related experience (or equivalent combination of education and experience).
Certifications: CISSP (or ability to obtain one within 6 months).
Excellent oral communication, writing, problem-solving skills, and attention to detail.