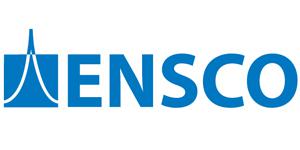 Sr. Cyber Security Systems Engineer at ENSCO, Inc.
Los Angeles, CA
Sr. Cyber Security Systems Engineer
Job Description
ENSCO Inc is a diverse engineering and technology company that provides engineering, science and advanced technology solutions that guarantee mission success, safety, and security to governments and private industries worldwide.

ENSCO, Inc. is seeking a Sr. Cyber Security Systems Engineer in support of Department of Defense (DoD) Military Satellite Communications (MILSATCOM) programs for the United States Air Force (USAF) Space and Missile Systems Center (SMC) in El Segundo, CA. Duties will include:
Providing IA and Cyber Security expertise including consultation with our customer in the development of MILSATCOM programs
Program support lifecycle stages from concept development and contract pre-acquisition through contractor design and accreditation
Consulting with customer during working group participation and provide solutions to challenging problems
Engaging customer and colleagues to coordinate and resolve differences
Evaluating technical risk in accordance with Risk Management Framework (RMF)
Interfacing with other government organizations during security evaluation of engineering design solutions. Provide compliance support during contractor accreditation phase
Qualifications Required (Skills)
BS in technical field, such as engineering and computer science or equivalent.
Strong interpersonal skills, communication (oral and written), and presentation skills
Proficient in Microsoft Office products (Word, Excel, Powerpoint)
5 years with space or aeronautical systems engineering & integration programs and projects
5 years demonstrated experience in systems engineering
5 years working in a collaborative team environment developing technical baseline/systems specification, verification or analysis using engineering applications and simulation models
AN ACTIVE DOD SECRET SECURITY CLEARANCE IS REQUIRED FOR THIS POSITION FOR WHICH YOU MUST BE A US CITIZEN.  IF YOU DO NOT MEET THIS REQUIREMENT, YOU WILL NOT BE CONSIDERED
Qualifications Desired
MS in Engineering
10 years with space or aeronautical systems engineering & integration programs and projects
Experience with MILSATCOM, such as AEHF, EPS, FAB-T terminal programs
Experience working with military or DoD civilian clients
Experience with ground and airborne systems, such as terminals and networks
Experience with communication satellite/terminal performance analyses, link budgets and interfaces
Internal Position Title
Sr. Systems Engineer
Employment Status
Regular Full-time
General Education/Years of Experience
BS or equiv; min 5 yrs related exp
Background Check Type
7 year
Export Control and Licensing
None
Contract Award Contingency
No
Recruiter
Toya Carter-Williams
Division Description
The Aerospace Sciences and Engineering (ASE) Division is based in Cocoa Beach, Fla. ASE's primary focus is aerospace engineering and meteorological systems.

ENSCO's aerospace engineering efforts support launch range activities throughout the U.S. ASE employees reliably develop and evaluate highly technical systems for critical launch operations, including range instrumentation, safety and communications.

The ASE Division is the premier integrator of disparate weather systems and technologies to enhance safety, reduce cost, and lessen weather impacts on space launches, aviation and business operations. ASE's world-class meteorological capabilities, systems knowledge, and experience provide customers with systems that meet their exact requirements in a cost-effective manner.

Key customers include NASA, the Department of Defense, and commercial airlines.
 
Strength in Diversity
ENSCO, Inc. and its wholly owned U.S. subsidiaries are equal opportunity/affirmative action employers, committed to diversity in the workplace. All qualified applicants will receive consideration for employment without regard to race, color, religion, sex, gender identity, sexual orientation, national origin, disability, or protected veteran status, or any other protected characteristic under state or local law.
Tuition Reimbursement
Employee Events
Flexible Schedules
Life Insurance
Medical, Dental and Vision
Long Term Disability
Flexible Spending Accounts
401K
Vacation/paid time off
Professional Development
Military Leave
Paid Holidays
Paid sick days
Employee Referral Program