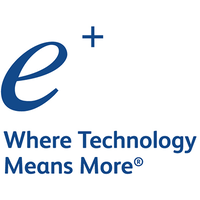 Sr. Cyber Threat Intel & Detection Analyst at ePlus inc.
Rockville, MD
ePlus inc. is currently seeking a Senior Cyber Threat Client & Detection Analyst.
 
SUMMARY:
 This role will be primarily responsible for developing unique cyber indicators to maintain constant awareness of the status of the operating environment by collecting, processing, analyzing and disseminating cyber threat warning assessments. Should have worked in the federal environment and is highly preferred.

Responsibilities
Assist in the coordination, validation, and management of all-source collection requirements, plans, and/or activities; Provide subject matter expertise to the development of cyber operations specific indicators; Maintain a common intelligence picture.
Brief threat related current situations. Collaborate with intelligence Engineers/targeting organizations involved in related areas. Conduct in-depth research and analysis. Conduct nodal analysis. Develop information requirements necessary for answering priority information requests. Evaluate threat decision-making processes.
Identify threat tactics, and methodologies. Identify intelligence gaps and shortfalls. Monitor and report changes in threat dispositions, activities, tactics, capabilities, objectives, etc. as related to designated cyber operations warning problem sets.
Monitor and report on validated threat activities. Monitor open source websites for hostile content directed towards organizational or partner interests.
Monitor operational environment and report on adversarial activities which fulfill leadership's priority information requirements.
Produce timely indications and warnings intelligence products (e.g., threat assessments, briefings, intelligence studies)
Provide SME and support to planning/developmental forums and working groups as appropriate.
Provide evaluation and feedback necessary for improving intelligence production, intelligence reporting, collection requirements, and operations.
Provide information and assessments for the purposes of informing leadership and customers; developing and refining objectives; supporting operation planning and execution; and assessing the effects of operations.
Provide timely notice of imminent or hostile intentions or activities which may impact organization objectives, resources, or capabilities.
Report intelligence-derived significant network events and intrusions.
Work closely with planners, intelligence Engineers, and collection managers to ensure intelligence requirements and collection plans are accurate and up-to-date.
Conduct digital forensic analysis through email forensics, registry analysis, user forensic analysis, artifact analysis, log analysis, timeline analysis, file system analysis, malware analysis Job Requirements
Job Requirements
Minimum 5 years' experience in at least 3 of the following:
Coordinating, validating, and\or managing of all-source collection requirements
Identifying threats and vulnerabilities, Log correlation from various sources
Briefing senior management and security operations center
Conducting in-depth research and analysis (structured/gap/nodal) on threats and intelligence
Serving as a technical expert and liaison to explain incident details
 Must know
Risk management processes (e.g., methods for assessing, mitigating and accepting risks).
Cybersecurity principles, security models, organizational requirements (w.r.t. confidentiality, integrity, availability, authentication, non-repudiation), cyber threats, risks and vulnerabilities, cryptography and cryptographic key management concepts, host/network access control mechanisms (e.g., ACLs), network access, identity, & access management (e.g., PKIs), Computer networking concepts and protocols, and network security methodologies.
Ethical hacking principles, general attack stages; Specific operational impacts of cybersecurity lapses; programming language structures and logic.
Basic system administration, network, and operating system hardening techniques
Must be
Able to communicate, verbally and in writing, complex-technical issues with simplicity & clarity
Able to exercise discretion and maintain confidentiality
Proficient in reporting and answering analytical questions using vulnerability data
Education/Certifications
BA or BS degree in Computer Science\Security or related discipline (Masters preferred)
Industry standards such as GCIH or related GIAC (preferred but not required)
Preferred experience in policy and procedure development, report writing and presentations
 
****ePlus inc. is an equal opportunity employer and does not discriminate or allow discrimination on the basis of race, color, religion, gender, age, national origin, citizenship, disability, veteran status or any other classification protected by federal, state, or local law. ePlus inc. promotes affirmative action for minorities, women, disabled persons, and veterans****
 
 
401K
Employee Referral Program
Paid Holidays
Paid sick days
Parking
Vacation/paid time off
102,035.00 - 125,353.00 /year
Cyber Security Analyst
What is this?