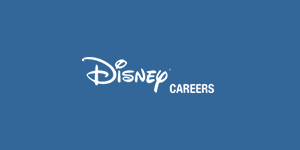 Senior Data Analyst, Data Platform Engineering at Walt Disney Company
New York, NY
Job Summary:

We have created a new Big Data Platforms group within Disney Direct-To-Consumer and International (DTCI) technology with the skills, drive, and passion to innovate, create, and succeed in enabling a Direct to Consumer Strategy for ESPN, Disney and ABC products. We are here to disrupt and start a cultural revolution that can lead a revolution in the application of data and analytics across The Walt Disney Company, focused on Content Personalization/Recommendation, Deep User Understanding, Audience Segmentation for Linear to Digital Ad Sales, and Analytics.


The Big Data Analyst will work within the Data Platform and will be charged with delivering actionable data insights from Disney's large and diverse set of first and third party data sources. This data will come from every aspect of the user journey and product experience - user on-boarding, registration, personalization, ad-sales.


You will work closely with Product Managers, Designers, Audience Development and Content Development to identify areas of opportunity. You'll work with the entirety of DTCI to build infrastructure and systems that support scalable self-serve analytics platform across the enterprise. You'll evangelize the work product of the data function within the company – both upward to executive management and across the organization to peer and constituent groups.


You'll be an excellent communicator, communicating insight, progress and plans to all levels of the company. You will be responsible for creating and approving artifacts designed to document models, requirements, and results.


You'll bring your knowledge of standard data analytic methods including, but not limited to SQL based analysis and more extensive analysis using Spark, R and Python or similar tools


Responsibilities:


+ Stake holder interviews to build self-serve analytical framework – requirements may include consumer engagement as well as digital ad engagements across all products.

+ Develop methods to build revenue reporting for Digital AdSales team.

+ Selecting methods for performing advanced data analysis.

+ Extensive big data analysis and come up with logic to build analytical dimensions and metrics using Hive, Spark QL or Scripting Languages such as Python.

+ Document logic in order to help engineering team to implement them.

+ Cleary communicate design & development strategies to all stake holders, educate them as and when needed.

+ Establishes, supports and maintains standards of the analytics and data analytics process.

+ Work with engineering team to build infrastructure designed to facilitate the construction of models and the exposure of those models to end users throughout the company.

+ Work with engineering team to automate daily monitoring of models in production, help troubleshoot issues and make necessary improvements as needed.

+ Performing ad hoc analysis, interpreting and communicating results in a clear manner

+ Processing, cleansing and verifying the integrity of data used for analysis

+ Evangelize the work product of the data science function within the company - both upward to executive management and across to peers and constituent groups.


Basic Qualifications:


+ First-hand experience – Have 4+ years of professional experience as a Data Analyst mining large scale data and transform data points to knowledge.

+ Data expert – Must be hands-on on data analysis tools and frameworks such as SQL, Hive, Spark QL or Python to analyze any amount of data to both solve business requirements and feed in to engineering team to build data transformations.

+ Visionary - Solid understanding of big data and how an organization will be able build data driven products.

+ Have a data toolbox – Familiar with technologies relevant to the data such as Hadoop, OLAP databases and visualization tools such as Tableau or Looker or similar.

+ Hunger to Learn & Teach – Genuine interest to do conduct data mining and share the finding with internal team as well as business users.

+ Problem solver – Enjoy solving complex business problem using deep data analysis.

+ Team player – Enjoy working collaboratively with a talented group of people to tackle challenging business problems so we all succeed (or fail fast) as a team

+ Minimum 6 years of work experience in data and business analysis

+ Expert knowledge of a common big data tools such as SQL, Hive, Hadoop

+ Expert level knowledge in at least one programming language such as python, R, Scala, Java.

+ Experience in working with large datasets (Terabytes or more)

+ Experience in Digital Content Distribution/AdSales domain.

+ Ability to operate effectively in a team-oriented and collaborative environment.

+ Excellent communication skills and ability to interact with all levels of end users and technical resources

+ Creative thinking and motivated self-starter


Preferred Qualifications:


+ Experience with machine learning models.

+ Data and analytics/measurement experience in digital or mobile app environment preferred.

+ Experience in Digital Ads experience such as Video and Display Ad measurements is a plus


Job ID: 763889BR

Location: New York,New York

Job Posting Company: Direct-to-Consumer and International
The Walt Disney Company and its Affiliated Companies are Equal Employment Opportunity employers and welcome all job seekers including individuals with disabilities and veterans with disabilities. If you have a disability and believe you need a reasonable accommodation in order to search for a job opening or apply for a position, email Candidate.Accommodations@Disney.com with your request. This email address is not for general employment inquiries or correspondence. We will only respond to those requests that are related to the accessibility of the online application system due to a disability.