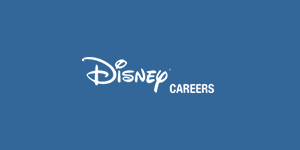 Sr Database Administrator at Walt Disney Company
Lake Buena Vista, FL
Job Summary:
The Senior Database Administrator examines, validates, and tests database systems to ensure that developed products and services are scalable and reliable. This role performs advanced performance troubleshooting and configuration on the database tier. This engineer is the primary contact for the delivering performant and scalable database architectures.
Responsibilities:
Assists with the examination, validation, and testing of database systems – serving as primary for MariaDB Databases.
Analyzes database performance to meet the needs of the business.
Performs advanced database configuration and deployment tasks.
Performs migration from other RDBMS to MariaDB
Participates in the testing of the database according to specific guidelines and protocols.

Analyzes data requirements for application performance/scalability.
Supports the execution of automated testing protocols.
Assists in the creation of test strategy and plans for performance, high availability, monitoring of environment validation.

Participates in developing and executing routine scripted automated tests

Creates the automation test plan for a specific feature or discipline within a project, in alignment with the overall QA strategy.
Is able to understand and analyze automation requirements, and develop and execute automated test script to satisfy project requirements.
Captures and analyzes results; reports metrics.

Writes defect reports and performs initial triage of performance defects.
Works with development and environment teams to remediate bottlenecks.
Communicates with client organization regarding test results; may partner with the engineering team to interpret client feedback into product iterations.
Assists with incident response and troubleshooting during outage or impairment situations.
Follows QA processes, standards, and best practices to test and implement.
Documents and assists in the resolution of routine problems.
Basic Qualifications:
Five or more years of experience in Oracle database administration
Advanced knowledge of database performance tuning and troubleshooting
Experience with:
Database Statistical Reporting and Analysis: AWR reporting. Identification of query optimization patterns, deadlock/contention and tuning.
Experience with at least one other Enterprise RDBMS - MariaDB, SQL Server, MySQL, Postgres
Preferred Qualifications:
Log Analysis - Splunk
SQL, PL/SQL
Linux and Windows
JDBC/ODBC
Oracle SQL Developer, Oracle Enterprise Manager
SQL Loader
Required Education
Associate's Degree in Computer Science, Mathematics, or similar field or related work experience
Preferred Education
Bachealor's Degree – Computer Science
Oracle Certification – SQL Expert
About Parks, Experiences and Products:
The Parks, Experiences and Products segment includes Disney's iconic travel and leisure businesses, which include six resort destinations in the United States, Europe and Asia, a top-rated cruise line, a popular vacation ownership program, and an award-winning guided family adventure business. Disney's global consumer products operations include the world's leading licensing business across toys, apparel, home goods, digital games and apps; the world's largest children's publisher; Disney store locations around the world; and the shopDisney e-commerce platform.
About The Walt Disney Company:
The Walt Disney Company, together with its subsidiaries and affiliates, is a leading diversified international family entertainment and media enterprise with the following business segments: media networks, parks and resorts, studio entertainment, consumer products and interactive media. From humble beginnings as a cartoon studio in the 1920s to its preeminent name in the entertainment industry today, Disney proudly continues its legacy of creating world-class stories and experiences for every member of the family. Disney's stories, characters and experiences reach consumers and guests from every corner of the globe. With operations in more than 40 countries, our employees and cast members work together to create entertainment experiences that are both universally and locally cherished.
This position is with Walt Disney Attractions Technology LLC, which is part of a business segment we call Parks, Experiences and Products.
Walt Disney Attractions Technology LLC is an equal opportunity employer. Applicants will receive consideration for employment without regard to race, color, religion, sex, national origin, sexual orientation, gender identity, disability or protected veteran status. Disney fosters a business culture where ideas and decisions from all people help us grow, innovate, create the best stories and be relevant in a rapidly changing world.