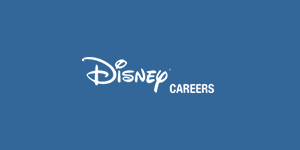 Sr Digital Product Operations Mgr at Walt Disney Company
Anaheim, CA
Job Summary:
DPEP – Technology and Digital (the Digital Team), a division of the Walt Disney Company, creates world-class immersive digital experiences for premier vacation brands including Disneyland Resort, Walt Disney World, Hong Kong Disneyland, Shanghai Disneyland, Disney Cruise Line, Aulani and Disney Vacation Club. Digital has offices in Los Angeles, Anaheim, Seattle, Hong Kong and Orlando where we design and develop results-driven websites and mobile applications.
Based in Anaheim, California and reporting to the Manager, Digital Product Operations, the Sr. Digital Product Operations Manager is responsible for supporting marketing, sales, operational and brand initiatives digitally in the most effective manner. This involves understanding the core business needs of partners as well as the strategy associated with DPEP – Technology and Digital's products; translating that direction into various document types, including requirement documents, user stories, strategic briefs and product specs; and working with partners and cross-functional teams to deliver projects. Responsibilities may include marketing or digital experience initiatives for the Disneyland Resort line of business, including consumer markets, trade, niche markets and niche memberships.
The ideal candidate will have both an understanding of digital strategy and strategic marketing on owned and operated websites/apps. The candidate will need to have strong strategic, collaboration and communication skills. The position may require up to 10% travel.
Responsibilities:
Job Specific Scope
Responsible for working with the Manager, Digital Product Operations and leading a team of Digital Product Operations Managers to ensure proper understanding of the digital strategic direction of a product line and/or a destination/brand
Independently translates the digital strategic direction for the team to ensure results include detailed feature requirements and user stories
Focuses on the quality of all work delivered by the team and is ultimately responsible for the results
Superior presentation skills and comfortable with presenting to all levels and is prepared for all questions
Ensures strong business partner relationships are developed and maintained
Owns strategic execution of multiple small to large projects, delegating and resourcing as needed, to drive the day-to-day business
Coordinates with other brands to ensure consistency and knowledge sharing
Serves as the Digital SME for Disneyland line of business
Ability to quickly and frequently shift focus across several lines of business and projects
Manage partner expectations, scope and budget discussions and pitches new ideas in cooperation with product team
Accountable for delivering projects on strategy, on time and within budget
Supports a cross-functional team/development studio to ensure a solid understanding of the defined scope
Communicates changes in strategic direction or priority shift to the cross-functional teams
Provides frequent communication updates to the Manager, Digital Product Operations on development progress, escalating any issues that could impact the budget, timeline or strategic vision – is prepared with solutions to problems and issues
Prioritizes the feature requirements and user stories developed into an agile backlog; managing the requirements throughout the agile development lifecycle
Manages the feature development and defect backlog in conjunction with the DPOM team, on a daily basis, to ensure that priorities adhere to the strategic direction
Collaborates with all levels of resources across other product lines/destinations/brand within the organization to ensure a seamless Guest experience across touch points
Regularly monitors and reports on consumer insights and analytics based on frequent check-ins with the analysis team and prioritizes analytics development work
Complexity of Work
The Sr. Digital Product Operations Manager is responsible for working with all levels of resources across the brand, product, operations and technology organizations to translate the digital strategy of a large product line or destination/brand into a set of clearly defined user stories and test cases, working alongside the development studio to ensure proper delivery of those requirements across the development lifecycle
Must be able to maintain calm in chaos
Builds and maintains a high level of trust with partner and internal teams
Business Acumen
The Sr. Digital Product Operations Manager needs a solid understanding of the core business, as well as our digital business, of large-scale complex product lines and/or projects
Must understand and be able to clearly articulate the core business needs
Basic Qualifications:
Experience with user, business and technical issues in a fast-moving digital organization
Minimum of 3-5 years' experience with product/account management
3+ years' experience with Agile software development methodology
Minimum of 5 years' experience working in the digital/technology industry
Exceptional verbal and written communication and project leadership skills, including an ability to communicate effectively across cross-functional teams across all levels
Ability to effectively lead and support a cross-functional team, while working collaboratively to deliver with quality on time
Demonstrated ability to identify, understand, and drive resolution of complex critical issues
Proven ability to collaborate with and achieve actionable results through others, plus the ability to build strong and sustainable relationships, and the capability to interact within all levels of the organization
Ability to think strategically and drive ideas into action, with a positive outlook and willingness to take personal initiative
Required Education
Bachelor's Degree or equivalent
About Parks, Experiences and Products:
The Parks, Experiences and Products segment includes Disney's iconic travel and leisure businesses, which include six resort destinations in the United States, Europe and Asia, a top-rated cruise line, a popular vacation ownership program, and an award-winning guided family adventure business. Disney's global consumer products operations include the world's leading licensing business across toys, apparel, home goods, digital games and apps; the world's largest children's publisher; Disney store locations around the world; and the shopDisney e-commerce platform.
About The Walt Disney Company:
The Walt Disney Company, together with its subsidiaries and affiliates, is a leading diversified international family entertainment and media enterprise with the following business segments: media networks, parks and resorts, studio entertainment, consumer products and interactive media. From humble beginnings as a cartoon studio in the 1920s to its preeminent name in the entertainment industry today, Disney proudly continues its legacy of creating world-class stories and experiences for every member of the family. Disney's stories, characters and experiences reach consumers and guests from every corner of the globe. With operations in more than 40 countries, our employees and cast members work together to create entertainment experiences that are both universally and locally cherished.
This position is with Parks, Experiences and Products, which is part of a business segment we call Parks, Experiences and Products.
Walt Disney Parks and Resorts Online is an equal opportunity employer. Applicants will receive consideration for employment without regard to race, color, religion, sex, national origin, sexual orientation, gender identity, disability or protected veteran status. Disney fosters a business culture where ideas and decisions from all people help us grow, innovate, create the best stories and be relevant in a rapidly changing world.