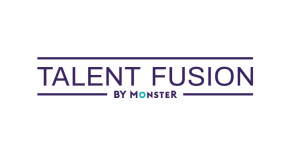 Sr. Director Operational Finance at Talent Fusion
Pittsburgh, PA
 Overview
Business and Commercial partnership with the General Manager.

Oversight of all financial aspects in the Division such as monitoring, maintaining and reviewing of financial records, budgeting, financial reporting, forecasting, cost containment efforts, global transfer pricing, etc.

Directs the financial planning to meet unexpected situations, new developments and change in the business environment by reviewing financial data and potential or actual impact of decisions with Segment Management to assist in the development of long-term business plans, annual objectives, monthly forecasting, capital expenditures, etc.

Develops and manages budget and forecasting accuracy for Global Division. Looks for opportunities for savings within function by maximizing synergies throughout the network.

Ensure accounting compliance with all internal and external requirements (US GAAP, IFRS, other country requirements, policies, procedures, SOX, internal and external audits, limits of authority.)

Provide timely and thorough monthly and quarterly reporting to include: Key P&L, net working capital, cash flow and scorecard drivers; bridge analysis, forecast and plan and other ad hoc analysis based on performance/trends.

Financial lead on the integration of M&A opportunities in the Division and lead strategic initiatives to improve profitability and meet LIT goals.
Role Requirements
Ability to partner with the General Manager of the operation in the operational and strategic management of the business. Must be able to lead the organization in meetings and events and represent the organization to customers and executive management during periods of GM absences.  

Change Management - understanding of general business operations and driving results to meet company strategies.

Knowledgeable of SAP or similar ERP system.

Planning and executing competencies: Can set objectives, assess opportunities, strategies, and plans. Executes objectives with high-quality results.

Effective communication - ability to effectively motivate employees and achieve results without having solid line reporting relationships - strong influencing communication style

Financial acumen - understanding key concepts of profit / loss, cash flow, asset management, EVA and ROI. Understanding of ERP (Enterprise Resource Planning, i.e. SAP) systems.

Compliance: Oversees segment compliance program and ensures employees act with integrity and in the best interest of the company, and to ensure the Operating Guidelines and compliance guidelines are observed.

Critical Thinking, Problem-Solving Skills, and Strong Communication Skills

Possess the ability to interact with international/inter-, intra-company work groups. Fluent in English, with other languages beneficial.

Ability to balance priorities, work well under pressure and thrive in a complex global business environment / high performance culture (Enabled, Empowered, Accountable)

Experience in integrating new businesses in M&A environment a plus

Successful candidate should expect to travel 20%
Education Requirements
BS/BA degree in Accounting or other related business discipline. MBA preferred. Minimum 10 years of financial and leadership experience.