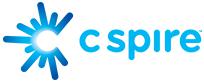 Sr. Government Account Manager at C Spire
Memphis, TN
The Sr. Government Account Manager, CSB/MS is responsible for direct account management, sales and revenue for government and education customers in Mississippi. The successful individual is responsible for the sale of VOIP, broadband, and information technology products in their assigned territory.  Successful candidate will also be responsible for developing a GTM strategy  and marketing plans in the public sector.
Actively engaged as an employee advocate and fully committed to supporting our strategic vision to be and become known as the BEST in our industry(s) through:




Integrity

Putting our customer at the center of everything we do

A relentless passion to be the best

Being competitive, bold, innovative and adding value

An ownership mentality, behavior, and accountability

An unyielding commitment to quality

Respect for our internal and external customers 

Continuous improvement

Being resourceful, productive and efficient

Maximum dedication and effort with high energy, enthusiasm, and urgency

Responsible for direct management, sales and revenue growth for higher education and government in Mississippi.

Manages and supports the business plan and sales strategy developed by Senior Management goals. Success measurement is the achievement of revenue goals.

Provides timely, accurate, competitive pricing on all completed prospect opportunities, i.e. RFPs, submitted for pricing and approval, while striving to maintain a maximum profit margin.

Responsible for maintaining accurate records of all pricing, sales, and activity reports submitted by Education and Government Broadband team.

Implements go-to-market strategy to penetrate new markets.  Success measurement is the addition of new customers and revenue growth. 

Assists team members/support personnel in preparation of proposals and presentations. Maintains customer records, bid tabulations, and competitive market data in order to grow Education and Government broadband customer base and assist in preparation for response to the upcoming MS state contract/RFP for Telecommunications Service.

Assists Technical Staff in technical walkthroughs and technical specifications for all Education and Government broadband projects along with project management assistance to technical staff for implementation and installation of equipment and services.

Responsibility for providing or assuring customer receives detailed account information including circuit Identification numbers, NOC reporting procedures, and contact information and escalation list. 

Responsible for timely delivery to the accounting department of the customer contract, bid and account information necessary or invoicing and monitoring customer invoices for accuracy

Assists Wireless State Contract Team with sales support of State Agency Accounts.

Provides timely feedback to Senior Manager, Education, and Government, Broadband regarding performance. 

Adheres to all company policies, procedures, and business ethics codes. 
A minimum of 5 years of proven successful outside sales or account management in a telecommunications or other similar technical industry required. 

2 years demonstrated public sector sales role expertise preferred.

Experience in higher education and government sales role preferred.

Experience with ILEC, and/or ICO, Carrier and CLEC knowledge and relationships preferred.

Technical knowledge of LAN and WAN preferred.

Strong understanding of customer and market dynamics and requirements. 

Proven history of successful quota attainment.

Solid customer relationships within the Mississippi public sector market.

Excellent oral and written communications skills, organizational skills and recordkeeping.

Must work well in a team environment,

Proficient in MS Office environment.

Detail Oriented
PHYSICAL REQUIREMENTS/WORKING CONDITIONS: 
Must be able to sit for long periods of time, be able to lift 40 lbs., and lift materials.  Must be able to use a computer keyboard and/or mouse while viewing the computer screen. Some evening or weekend work may be required at times.

Note: This is a brief description of the responsibilities, Sr. Government Account Manager, CSB/MS is not limited to those described herein.  Management retains the right to add, delete or modify any of these responsibilities at any time during employment.   Rev. 7/18.