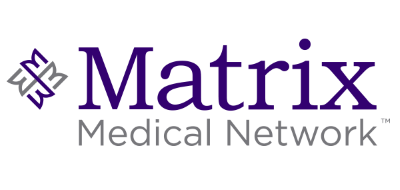 Sr. Healthcare SQL /Data Analyst (Can be remote) at Matrix Medical Network
Scottsdale, AZ 85258
Sr. Healthcare SQL /Data Analyst (Can consider as remote)          
**Must have 5 plus years strong data business analytics/analysis, statistical and forecasting background. Requires 5 plus years strong SQL server database, writing SQL code, T-SQL, CTE and working with very complex SQL queries experience to be considered**



Matrix Medical Network IT delivers capabilities using cutting edge technologies, including Mobile Tablet, Geo-spatial Analysis, Database Solutions using SQL and noSQL, Business Intelligence and Custom Business solutions. Looking for enthusiastic, action oriented team members who will thrive in our fast paced and dynamic environment.

Committed to Making a Difference
Our mission, vision and values statements represent our highest aspirations. Our core values live deep within the Matrix culture and embody our profound commitment to service, character and ethics.
We create solutions to improve the quality and affordability of healthcare
We capture and deliver reliable, real-time information that identifies and closes gaps in care and documents the state of member health.
We strive to be an employer of choice for clinical and healthcare support professionals.
We are driving Healthcare forward. Come join us!
Matrix Medical Network BI Analytics and Informatics team delivers reporting and analytic capabilities using cutting edge database Solutions using SQL and noSQL, ETL tools, and Business Intelligence solutions. Looking for an enthusiastic, action oriented Sr. Data Analyst with a background in Healthcare Administration, who will thrive in our fast paced and dynamic environment.
Position Summary:
The Sr. Healthcare SQL Developer/Data Analyst will primarily be responsible for responding to client inquiries and will work with our Account Managers and Directors. This person will be responsible provide specific risk-adjustment related health information, obtained by retrieving data from numerous disparate sources, and then conducting analysis of this data. The role requires extensive use of SQL to extract data from varied SQL Server databases and utilizing other analysis tools such as Excel, Tableau and statistical packages to provide meaningful analysis to internal and external customers.
POSITION RESPONSIBILITIES:
Write SQL code to extract and analyze data from multiple data sources.
Develop data visualizations using Tableau or similar tool
Connect to data sources and databases with various architectures and features
Track, analyze and interpret data trends and provide relevant conclusions and recommendations to management
Maintain a thorough understanding of the business process flows and identify and report opportunities for improvement
Identify, report, and participate in data issue validation and resolution
Create forecasts and identify trends and opportunities
Work directly with department leaders to review, enhance and implement, daily, weekly, monthly, quarterly monitoring and reporting to track program performance
Other duties as assigned.
POSITION REQUIREMENTS:
Educational Requirements:
Bachelor of Science degree in Computer Science, Mathematics, Analytics or related field; or equivalent experience
Required Skills and Abilities:
5+ years SQL Server experience including developing complex queries in a SQL Server environment.
3+ years in healthcare Administration
Strong analytical skills with 5+ years data analysis experience.
Experience with T-SQL, stored procedures, functions, common table expressions (CTE).
Strong ability in math and computer science
Strong proficiency with SQL Server, Excel and Tableau or similar tool
Knowledge of statistical concepts preferred (regression, correlation, analysis of variance, etc.)
Aptitude for understanding business environment and translating business requirements to technical solutions.
Ability to handle multiple tasks with high attention to detail, as well as perform duties under minimal supervision is a must.
Excellent communication skills (both written and verbal) and ability to develop and maintain strong working relationships with business partners.
Considered a Plus:
Knowledge and experience in a healthcare environment involving claims management and coding preferred.
Knowledge of Medicare/Medicaid guidelines and exposure to CMS.
Matrix is Proud to be an Equal Opportunity Employer
(This employer cannot provide C2C or sponsorship or visa transfer at this time)
Type: Full Time Data Analyst, Business
Location: Scottsdale Office
Hours: Monday-Friday 8:00-5:00 - Flexible
Primary Location: Scottsdale, AZ 85258. Job: IT— Data Analyst, Regular Shift. Full-time Job Level: Day Job, Travel, Monday, Friday. Job, IT Data Analyst, Business, Full-Time, Regular, Job Type, Standard, Travel, Pay, Regular Hours.

For immediate consideration please contact Colleen Roth at: colleen.roth@matrixmedicalnetwork.com 
$73,570.00 - $107,132.00 /year
Data Analyst (Healthcare)
What is this?