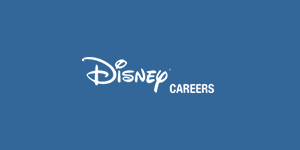 Sr Information Management Engineer at Walt Disney Company
Lake Buena Vista, FL
Job Summary:
Disney Parks, Experiences and Products (DPEP) brings stories and characters to life through innovative and engaging physical products and digital experiences across more than 100 categories, from toys and t-shirts to apps, books, console games and much more. The business is home to world-class teams of app and game developers, licensing and retail experts, leading retail and e-commerce businesses – Disney store and shopDisney.com – as well as renowned artists, storytellers and technologists who inspire imaginations around the world.
Responsibilities:
As a Senior Information Mgmt. Engineer: you will create reporting and analytics solutions using batch-oriented and real-time streaming data pipelines working within the Hadoop ecosystem, creating new data workloads/applications and also migrating applications from On-Premise Ecosystem to Cloud Data lakes. Implement, troubleshoots, and optimizes distributed solutions based on modern big data technologies like Hive, Hadoop, Presto, Kafka, Tableau, MicroStrategy etc. to solve large scale processing problems in a Cloud cluster environment. Design syndicated and curated data views that will be used for reporting, analytics, and advanced applications. Apply technical expertise to challenging programming and design problems. Strong communication, interpersonal and teaming skills, including the ability to work effectively in agile / scrum environment.
Basic Qualifications:
Experience working with Cloud as infrastructure (AWS/Azure) or other Cloud Platform based on IaaS and PaaS Solutions
2+ years' hands-on Experience with various messaging systems, such as Tableau, MicroStrategy, Business Objects.
2-5 years software development experience in Python or SQL
Experience with Apache technologies like Hadoop, KAFKA, NiFi, Spark, Kerberos.
Experience using with Code Management/CICD tools like GITHub, Jenkins is useful
Prior experience working in an enterprise technology environment is helpful
Strong domain knowledge of WDW Ticketing systems and data, and experience with VGS/SnApp product
Strong domain knowledge of WDW ticketing revenue recognition processes and impact on data and reporting
Strong understanding of WDW sales classification and sales channel data domain
Preferred Qualifications:
Willingness to learn new software applications
Interest in machine learning concepts
Knowledge of Big Data querying tools such as Hive
Experience with integration of data from multiple data sources
Ability to solve any ongoing issues with operating the cluster
Required Education
Bachelor's Degree in Computer Science or in a computer programming/business related field
About Parks, Experiences and Products:
The Parks, Experiences and Products segment includes Disney's iconic travel and leisure businesses, which include six resort destinations in the United States, Europe and Asia, a top-rated cruise line, a popular vacation ownership program, and an award-winning guided family adventure business. Disney's global consumer products operations include the world's leading licensing business across toys, apparel, home goods, digital games and apps; the world's largest children's publisher; Disney store locations around the world; and the shopDisney e-commerce platform.
About The Walt Disney Company:
The Walt Disney Company, together with its subsidiaries and affiliates, is a leading diversified international family entertainment and media enterprise with the following business segments: media networks, parks and resorts, studio entertainment, consumer products and interactive media. From humble beginnings as a cartoon studio in the 1920s to its preeminent name in the entertainment industry today, Disney proudly continues its legacy of creating world-class stories and experiences for every member of the family. Disney's stories, characters and experiences reach consumers and guests from every corner of the globe. With operations in more than 40 countries, our employees and cast members work together to create entertainment experiences that are both universally and locally cherished.
This position is with Walt Disney Attractions Technology LLC, which is part of a business segment we call Parks, Experiences and Products.
Walt Disney Attractions Technology LLC is an equal opportunity employer. Applicants will receive consideration for employment without regard to race, color, religion, sex, national origin, sexual orientation, gender identity, disability or protected veteran status. Disney fosters a business culture where ideas and decisions from all people help us grow, innovate, create the best stories and be relevant in a rapidly changing world.