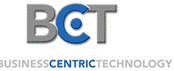 Sr Integration Developer/Architect 5520 at Business Centric Technology
Irving, TX 75063
BCT has partnered with a client that needs a full-time Sr. Integration Developer/Architect in DFW that can manage the data assimilation architecture and deliver results for several external and internal systems. This candidate needs to have a vision for the company goals and create a system integration action plan to reach them.
RESPONSIBILITIES:
Manage the design and implementation strategy of Web Service based data integration and ETL using SQL
Responsible for testing, production deployment, support efforts, and collecting requirements
Able to collaborate with diversified teams from vendors to management in IT to include Business Analyst and Architects
Accountable for project distribution success
Create and implement Enterprise Data & System Integration Strategy
Communicate openly with teams across business and IT and provide project status to senior leadership
Assist with production support and stay up to date with the latest industry trends
Confirm projects deliver functionally, following the company's integration platform and adhere to the company's methodology and strategy
REQUIREMENTS:
Bachelor's degree in Computer Science, Business Administration, or Management Information Systems strongly desired
Eight plus years of experience in data integration design and development; Four plus years on the Dell Boomi platform
Proficient at writing Complex Stored Procedures, Queries, Views, User Defined Functions, Cursors, and Common Table Expressions utilizing SQL or T-SQL
At least four years of experience creating and developing SOAP and REST-based web service
Proficient in SQL with 1 of the following database platforms: SQL Server, Oracle, MySQL, and DB2 database management systems
Working knowledge of APIs, Web Services, SOA, ESB, and ETL concepts
Recognize version control procedures and support all environments and code releases
Analyze data sources by consulting users, recognizing and validating data objects and analyzing the correlation among data objects
Prior experience with cloud on-premises & hybrid cloud solutions
Knowledge of data quality concepts, best processes, and tools, with a strong understanding of data analysis
Oversee business goals, then set and meet realistic targets
Eager to gain knowledge of complex systems and create an integration strategy that is efficient and effective
Ability to collaborate with technical and non-technical personnel
Apply now or call 972-267-7950 to speak with a recruiter.
128,103 - 153,009 /year
Software Architect
What is this?