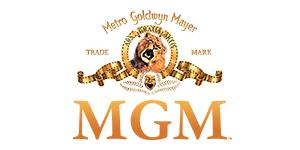 Sr. Integration Developer-Informatica at Metro-Goldwyn-Mayer Studios Inc. (MGM)
Culver City, CA 90230
Metro-Goldwyn-Mayer Studios Inc. ("MGM") is seeking an experienced Application Integration developer who will be responsible for providing technical and administrative expertise primarily supporting and enhancing the Informatica product suite. We are specifically looking for a resource with solid technical skills and real-time experience of integrating ERP applications such as SAP ECC/CRM, Salesforce, etc. and data warehouses such as Snowflake, Teradata and RedShift. Additionally, a candidate possessing skills developing APIs and using API management platforms such as Workato, Mulesoft, Apigee, etc.is highly preferred.
The candidate's primary job functions include, but are not limited to the day-to-day maintenance, administration and configuration/development of the Informatica platform. The candidate must possess strong communication and analytical skills to effectively work with peers within the Media Technology Group, various external partners/vendors and business users to determine requirements and translate them into technical solutions. The candidate must excel in a team environment and must have the ability to independently complete individual tasks in a dynamic environment to achieve departmental and company goals.
Responsibilities:
Analysis and Design

Work with the IT and business community to define and document requirements
Translate conceptual system requirements into technical data and integration requirements
Prepare data flow diagramming and/or process modeling
Analyze the effectiveness and efficiency of existing and proposed integrations and processes
Use SQL and other tools to query, analyze and understand data
Plan, execute, and manage integration of new applications with existing systems and software and the implementation of new application integration technology

Development and Testing

Responsible for transforming logical business requirements into appropriate schema, workflows and data models
Responsible for Data Profiling, Data Cleansing, and Data Auditing
Create/develop, test and maintain integrations using various tools, including: Informatica, iPaas, Web APIs, etc.
Perform Unit Testing and debugging of applications to ensure the quality of the delivered requirements and overall health of the system
Perform application patches and updates

Production Support

Identify problems and analyze potential solutions including workarounds
Work with vendor support partners on elevated system issues.
Work with other technology departments on integrated system support
Perform system verification tasks during maintenance periods

Administrative

Create, schedule and monitor workflows
Participate in team meetings and status reporting
Clearly communicate plans, status and issues to management on a regular basis
Develop standards and processes to support and facilitate integration projects and initiatives
Educate other team members and govern tool usage
Participate in research and make recommendations on integration products and services
Requirements:
6+years of experience as ETL/Integration developer/engineer/architect
4 years of experience working with Informatica Repository, Designer, Workflow and Monitor. Substantial experience with creating source qualifiers, targets, all mappings transformation objects, lookup cache management, workflows, worklets, scheduling, monitoring and performance tuning jobs
2 Years of experience setting up, monitoring and troubleshooting PowerCenter BCI Connector for SAP Netweaver and SAP IDocs
Experience in extraction of SAP data sources using different integration methods
Experience in Informatica Intelligent Cloud Services like Cloud Data Integration, Cloud Application Integration, API Management, Cloud Integration Hub Experience in Cloud API Gateway configuration
Experience in integration of on-premise applications with SaaS applications
Experience with iPaaS platforms - API Registry, API Execution, API Monitoring and API Analytics
Experience creating and consuming RESTful, OData and SOAP based Web Services, RAML, JavaScript Object Notification (JSON), XML and interface design
Experience integrating ERP applications such as SAP, Salesforce, etc. and data warehouses such as Teradata, Snowflake and Redshift
Advanced SQL skills - Adept at queries, report writing, stored procedures, and presenting findings
Expertise in Data Analysis, Data Profiling, and SQL Tuning
Experience with various data warehouse and database design and management techniques
Experience with other ETL tools such as Talend and SSIS
Expertise in translating business requirements to project design, development, and execution
Strong analytical skills with the ability to collect, organize, analyze, and disseminate significant amounts of information with attention to detail and accuracy
Ability to clearly communicate capabilities, opportunities, and recommendations to both technical and nontechnical audiences
Experience in understanding the source data from various platforms and mapping them into Entity relationship model (ER) for data integration and reporting
Deep understanding of data architecture & data modeling best practices and guidelines for different data and analytic platforms
Additional skills preferred:
Media and Entertainment/Studios industry experience
Bachelor's Degree from an accredited institution in Engineering, Science or Information Technology
Self-starter with ability to work with minimal supervision
121,459 - 144,130 /year
Informatica Developer
What is this?