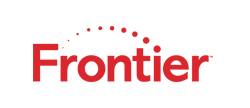 Sr. IT Development Specialist - Data warehouse Operations Support at Frontier Communications Corporation
ALLEN, TX
About Frontier Communications
Frontier® Communications provides communications services to urban, suburban, and rural communities in 29 states. Frontier offers a variety of services to residential customers over its FiOS® and Vantage™ fiber-optic and copper networks, including video, high-speed internet, advanced voice, and Frontier Secure®  digital protection solutions. Frontier Business™ offers communications solutions to small, medium, and enterprise businesses.
Senior Operations Support Specialist – Data Warehouse Operations
Operations Support Specialist assists the EDW Production Support Department in organizing and executing critical day to day functions and priorities. He or she will monitor various ETL jobs and database processes to help optimize the performance. Be a thought leader and implement best practices for monitoring and smart alerting.
Responsibilities
Primarily production support for ETL jobs within the data warehouse application environment
Troubleshoot and analyze complex production problems related to source data
Collaborate with the business analysts and ETL team members to resolve complex data design issues/provide optimal solutions that meet business requirements and benefits system performance.
Follow all enterprise software development lifecycle processes and standards
Develop and foster a positive relationship with team members, team leads and business partners
Develops and updates documentation, departmental technical procedures and user guides
Review ETL code for consistency, quality and performance
Be willing to work non-standard business hours on an on-call basis in a 24x7x365 environment
Implement best practices for production environments
Encourage and participate in knowledge sharing as necessary
Required Qualifications
7+ years of overall experience in an application support/development/change management role
5+ years of data warehouse support/development experience
5+ years of ETL - Extract, Transform, Load programming experience
5+ years of working with relational database experience, Teradata and Oracle is desired
5+ years of experience with any job scheduling tools like Autosys
3+ years of Unix shell scripting experience