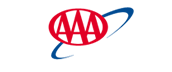 Sr. Java Developer at AAA OHIO AUTO CLUB
Bethel, MO 63434
Teamwork. Integrity. Dedication.
Together, we make a difference.
If you are a career-minded, service-driven professional looking to join a fast paced organization then you have come to the right place. AAA is a member service organization affiliated with the national AAA network. With offices across the U.S., we're united by common mission and common values of excellent member service. With more than 14,000 employees in 21 states, we provide legendary service to 16 million loyal members. With a constantly growing membership, we are always welcoming dedicated professionals looking to challenge themselves and build a career within our dynamic organization. You will find that being part of a very successful team is extremely rewarding.
Duties:
Responsible for providing technical leadership and direction for data processing and systems projects.

Devise or modify technical solutions to solve problems.

Design, code, test, debug and document programs.

Performs at a high level of technical knowledge on application development or maintenance technologies.

Collaborate with IT management, project or maintenance team members and other IT colleagues to evaluate, design, and otherwise provide technical solutions that contribute to the delivery of cost effective business solutions.

Act as an internal technical mentor and consultant.

Be a key IT technical contributor on application development or maintenance technologies.

The main challenge to a Technical Consultant is assessing technology viability and contributing to sound cost-effective technical recommendations to achieve customer needs.

They must keep abreast of current IT technologies, and understand where these technologies can be deployed to provide cost effective business solutions.
EDUCATION:
Four year college degree in information systems, technology, or related area of computer science or equivalent work experience.
EXPERIENCE:
Five to eight or more years experience designing and deploying data processing and systems projects.

Must be highly competent in one or more of the following technology areas: Relational Database Management Systems (DB2), CICS Mainframe Programming Languages (COBOL II), and other new technologies as they are deployed within the IT organization.

Good verbal and written communications skills.

Good ability to express complex technical concepts in terms less technical people can understand.

Good analytical and problem solving skills.

Good teamwork and interpersonal skills.

Ability to work well within a team environment as well as individually.

Experience in Payment processing especially credit card and Financial systems is preferred
Benefits:
Health Coverage for Medical, Dental, Vision

Paid time off including Vacation, Illness and Holidays

Life Insurance

Disability Coverage

Pension

401k Savings Plan

Employee Discounts

Career opportunities across multiple business lines and states
Creating members for life by exceeding our members expectations through valuable products and legendary service.
AAA is an Equal Opportunity Employer.
Job: Information Systems
Organization: INS SYS DEV - ACMO (03171.26.9545)
Title: Sr. Java Developer
Location: Missouri-St Louis (MO)-St Louis (9545)
Requisition ID: 24582