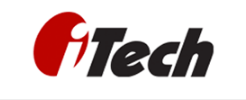 Sr. Java Developer at Shared Labs
Irving, TX 75063
Requirements and General Skills:
Works well with others and is a skilled communicator both written and oral; acts with professionalism both in person and when working on the phone with partners.
Excellent time management skills, with the ability to prioritize and work under shifting deadlines with potentially ambiguous or nebulous requirements in a fast-paced environment
Excellent problem-solving skills
Experience working in an agile software development organization; Scrum and/or Kanban
Willingness to learn new technologies - often very quickly
Ability to act a mentor and/or leader
Must have legal right to work in the U.S.
Technical Skills:
Strong technical knowledge building mission critical/highly available service using current generation toolkits such as Spring, Dropwizard, RESTEasy, or Node.JS
o Developing and designing web services through APIs using REST, HTTP, JSON/JSONP, etc
o Fluency in Java 7, basic understanding of Java 8
o Strong technical knowledge of IP, HTTP, JSON and XML. Solid experience with Python or Javascript/Node.js a plus
o Strong understanding the principles of service-oriented software and large scale distributed systems.
o Working knowledge of reactive programing
o Working knowledge of SQL-based or NoSQL databases using JDBC, JPA or similar frameworks
Strong technical knowledge of cloud-based systems – covering infrastructure, platform and software as services
Code craftsmanship; rigor in high code quality, automated testing (JUnit, Mockito, Cucumber), and agile engineering best practices
o Knowledge of modern software patterns and anti-patterns
Able to work within a Git/Gitflow-based multi-branched software environment.
Preferred experience with Java development tooling: Maven and/or Gradle.
o Used continuous integration environments like TeamCity, Jenkins, Hudson.