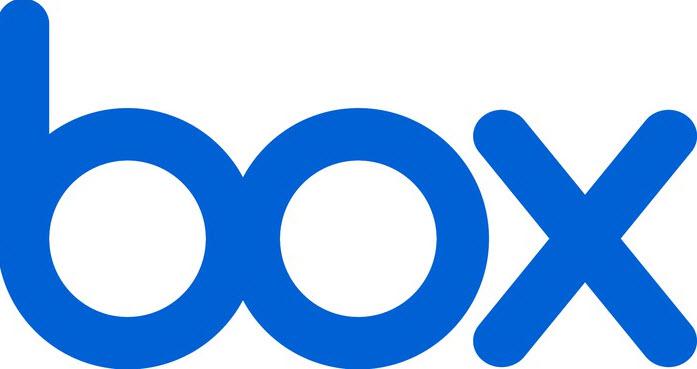 Sr. Manager, Marketing Operations at Box
Redwood City, CA
Purpose
Box is growing.  Marketing Operations has a criticalrolein supporting this growth. Asa Senior or Group Manageron theMarketing Operations (MOPS) team, you willbe responsible for the management of a company's marketing automation platform (MAP) from a strategic, programmatic and operational perspective.  This role owns the collection, creation and distribution of best practices and works with marketers to apply marketing automation capabilities within the organization. In addition, you will beresponsible for database management strategy(including audience identification,segmentation and normalization),  MarTech solutions management(you have a clear understanding of the entire Martech stack, and can 'speak IT' when necessary) and Campaign operations(managing both internal and 3rd party campaign execution resources).You will accomplish this by effectively collaborating with Boxers in other departments, specifically Business Analytics, Sales Operations, Finance & Information Technology.  In doing so, you willensure MOPS is seen as acritical element of our revenue 'engine' by our Go-To-Marketleadersin Sales & Marketing.  
You will also:
Work with marketing leadership to developacoordinated, enterprise-wide marketing automation strategy 
Optimize and standardize marketing automation processes across the organization, including playbook creation 
Create a model to track and measure program objectives for each technology from adoption to execution and optimization 
Collaborate with thecampaigns team, product marketing andfield marketing to ensure there is a cohesive creation, execution and testing/optimization strategy to  increase engagement
Document and communicate/distribute across the organization best practices for marketing automation 
Communicate and educate executive leadership with regard to new and planned event activities, including global, regional and local programs 
Own and provide strategic direction related to Marketing data structure that meets business needs and results in bettercampaignperformance
Create and optimize audience segmentation supporting email programsin collaboration with business stakeholders
Create a cost efficient contact acquisition strategy that ensures the database can effectively support the various campaigns
Collaborate with Sales Operations andBusiness Analytics toenableCustomer 360 insights
Manage internal marketing automation administrators and specialists, and oversee the selectionand managementof agencies and third-party vendors
We are a committed and driven team of marketing operations professional who are eager to learn and grow.  We want to bring in asenior-level individualwho can add additional insights and fresh ideas to our ever changing dynamic environment.  We want someone who brings strategic vision and operational excellence while also be a sound operations partner for the business.
Every business in the world is looking to modernize the way that they work.  As the leader in cloud content management, Box is the only company that can help enterprises transform how people work together.  Marketing Ops team is part of the Go-to-Market Operations and work closely with Marketing and other business units. Box is growing very fasttherefore you get to work on challenging project to support this amazing growth.  You get to show off your amazing balance between strategic and hands-on capabilities.  
You are an experienced people manager and will embrace the role of being the most senior person on the team (this role is the 'right hand' to the Global Head of Marketing Operations). You areapassionate Marketing operations professional who have a long history in operations as well as Marketing (demand gen/campaign, programs, digital, etc.) background.  You enjoy seeking to understand the challenge and work resiliently to provide sounds solutions to the business.  You have hands-on experience with various Marketing automation platforms (preferably Marketo) and haveagood record of managing a robust MarTech stack in your career.  You haveexperience with database related motions includingdata quality and governance, audience segmentation and targeting.  You have ledbusiness impactingand successful projectsthat require contribution from cross functional teams.  You are a team player and have a mindset to help and enable people around you.  You are committed to advocate for client needs and have a desire to develop relationships. Youhave in-depth knowledge of privacy regulation/laws such as GDPR, CAN-SPAM, CASL. And you are a data-driven decision maker but also embrace creativity.  
Here are a few additional qualities that we're looking for: 
You have a BS in Marketing or have a minimum of 10 years relevant experience.  
You are Marketo certified and have managedmarketing operations teams.
You have success in managing marketing database, data mart, data lake solutions.
You are committedtoand have shown success in collaborating and influencing business stakeholders with best practices and recommendations in regard to audience segmentation
You have implemented nurture programs and lead scoring (predictive scoring is even better) programs
You are a communicator - both internal and external.
You are a team player and enjoy mentoring and supporting/sharing knowledge with other team member.
You are comfortable witha significantlevel of ambiguity and resolving conflicts constructively while being a solution oriented partner to the business.
You successfully project manage cross-functional initiatives resulted in quality products delivered on time and on budget
You are committed to collaborate with business partners to drive alignment and establish guidelines thatprovide clarity and improve productivity and business outcomes
Maternity/Paternity Paid Leave
Mobile Phone Discount
Free Food and Coffee
Work From Home
Prescription Drug Coverage
Merchandise Discounts
Life Insurance
Health Care On Site
Paid Holidays
Subsidized Commuting
Employee Referral Program
Employee Events
Long Term Disability
Vacation/paid time off
Performance bonus
401K
Paid sick days
Medical, Dental and Vision
Flexible Schedules
Military Leave
Professional Development
Gym Memberships
Flexible Spending Accounts
On Site Cafeteria
Retirement / Pension Plans
Parking
Transportation Allowance
Game Rooms
Stock Options