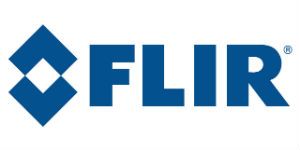 Sr. Manager of Information Architecture at FLIR Systems, Inc.
Wilsonville, OR 97070
Be visionary
At FLIR, we have a simple but ambitious mission: to develop market-leading thermal and sensing technologies which enhance everyday life. From saving energy, to saving lives FLIR is making a real difference in our world.
Our products are used in a wide array of situations to rescue people in danger, detect criminals, conserve energy, navigate safely, provide security around the globe, and protect our environment.
We are looking for individuals who thrive on making an impact and want the excitement of being on a team that wins.
Job Description
JOB SUMMARY
Reporting to the Senior Director of Enterprise Data and Analytics, the Sr Manager of Information Architecture will drive a clear future design and direction for FLIR's enterprise information, in partnership with data stewards and other key partners. This future design will include well-defined entities, relationships, attribution, subject areas, roadmaps, integration strategies, and data lifecycle transitions. This role is a working architect who will have concrete deliverables, and a key thought leader who will have responsibility for FLIR's information architecture approach and methodology. They are expected to apply tools such as ER/Studio and a Master Data Management platform to communicate the information vision and help deliver well-defined trusted data to the enterprise. They will also mentor other team members and peers in how to achieve excellence in information architecture and data management, while learning and optimizing FLIR's business, data, and technology.
RESPONSIBILITIES
Build and oversee data models (conceptual, logical, physical) to communicate how the data is designed, suitable for business use of data and forward engineering into technology platforms. Assimilate industry data models where appropriate to accelerate our path to achieving trusted data with clear standards, modifying and extending the industry data models where appropriate to meet FLIR's needs. Bring thought leadership including Master Data Management best practices, and design and management of corporate hierarchies. Partner with our FLIR's Data Governance leadership and program, to ensure accountabilities for information are clear, partnerships are strong, and information practices and behaviors are steadily improving with time. Work with technical implementation teams to ensure alignment of physical assets to the conceptual and logical vision, to accelerate technical implementations, and to maximize the business value of our information and technology assets. Contribute to the design and alignment of enterprise key performance indicators, enabling continuous improvement efforts and broad visibility of the impact of improvement initiatives. Drive industry best practice adoption to enable high agility, minimally-viable product implementation approaches, upstream data quality, modern data engineering, service design best practices, and a holistic approach to information management. Bring a strategic mindset which views data as a key company asset. Demonstrate an attitude of customer-orientation which makes it a priority to deliver highly reliable and well-defined data to consumers of data both inside and outside the company.
 
REQUIREMENTS

Bachelor's degree or higher in information systems, computer science or related discipline
8+ years of experience demonstrating progression in roles related to data management, ideally in high-tech manufacturing or other consumer or industrial product companies
Substantial experience with data modeling (Conceptual, Logical, Physical) and data modeling tools such as ER/Studio, erwin, PowerDesigner, and/or XML/JSON modeling tools
Experience with industry leading Master Data Management and Metadata Management solutions
Experience simplifying complex data and technical concepts and presenting to management
Experience with data governance programs and policies for large organizations
Experience with a variety of business intelligence and data management technologies such as metadata management, data virtualization, microservices, cloud-based BI, data visualization, enterprise integration patterns, etc.
Highly-organized with a track record of dependable delivery and quality work products
Excellent verbal and written communication skills
Some travel required, up to 15%
FLIR and all of our employees are committed to conducting business with the highest ethical standards. We require all employees to comply with all applicable laws, regulations, rules and regulatory orders. Our reputation for honesty, integrity and high ethics is as important to us as our reputation for making innovative sensing solutions.