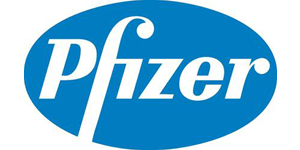 Sr.Manager, Premarin Vaginal Cream, Women's Health US Consumer Marketing at Pfizer
New York, NY
ROLE SUMMARY
The US Women's Health (WH) Portfolio is critical to the success of the NA Internal Medicine BU.  Premarin Vaginal Cream (PVC)  is an anchor brand in Pfizer's Women's Health Portfolio and Estring is a similar product with a niche target market. The US WH Marketing Team is responsible for developing marketing strategies and tactics to meet the brand's portfolio's financial commitments. The team operates in an environment that continuously embraces and encourages strategic focus to accelerate business results and creates a culture of accountability and collaboration.
The  Senior Manager, Consumer Marketing position on the PVC US Marketing Team will lead the development and execution of strategic and innovative consumer initiatives to drive PVC performance for Premarin Cream and Estring, two of the brands in the WH portfolio. The Consumer Marketing Lead will be responsible for spearheading the strategy and development of brand DTC platform enhancements/evolution, including messaging, creative, and executional imperatives. This role requires application of in-line marketing expertise and operational leadership to achieve brand business results. Additionally, the position entails strong strategic/analytical thinking as well as creativity and decision-making skills. A proven track record of success in developing and executing marketing tactics and working in a team-based environment will also is critical for this role.
The Premarin Cream/Estring Consumer Marketer will specifically be responsible for:
Digital Marketing: Lead use of digital marketing strategies and tactics (i.e. Facebook and other social media, banner advertising, paid search, organic search) that create exceptional patient experiences leading to the achievement of business objectives and quantifiable results. Ensure marketing claims and promotion developed for digital and social platforms are compliant and aligned with the brand strategic position and goals. Own and manage the Consumer websites; optimize site throughout the year based on ongoing learnings, new objectives.
Print (Premarin Cream only): Partner closely with Media team to develop efficient print plan for 2020 that supports patient awareness goals.  Assess need for and execute on any printed patient education materials for 2020. 
CRM Platform owner: Lead Her Source patient-focused CRM program and seek ways to add value for patients and HCPs with program enhancements. 
Consumer Budget Lead: Oversee all consumer marketing budget line items for Premarin Cream and Estring; work with the brand budget captain to keep forecasts up-to-date and spending on-track. Make prioritization and trade-off decisions in order to maximize the commercial potential of the brand.
Be a critical team member for fostering a culture of diversity and inclusion as well as Compliance, not only for the WH team, but across Internal Medicine.  Mentor and help develop teammates across the brand team.  Partner with the other WH & IM Colleagues with Courage, Excellence, Equity and Joy.
ROLE RESPONSIBILITIES
Lead the development and execution of the PVC DTC strategy and campaign across digital and print and digital channels
Manage overall brand A&P budget ensuring spend within 2% of budget
Lead the development and implementation of the Digital strategy (social, website, search, banner)
Lead the creation of a new PVC consumer print strategy and creative campaign and the implementation across key tactics
Spearhead the evolution and lead execution management of the enhanced CRM program, Her Source, to drive patient loyalty and retention
Lead the development and implementation of the PVC Digital strategy (website, search, banner ads)
Lead the development and execution of a consumer competitive generic defense plan programs designed to protect PVC business
Coordinate and align with  cross-functional and marketing colleagues, agencies, and other stakeholders to implement brand consumer strategies and drive results
Oversee agency partners and other vendors to ensure strategic alignment and executional excellence
Identify key insight(s) for brand in partnership with Market Research.
QUALIFICATIONS
Education and Experience
Bachelor's degree required; MBA preferred
5-7 years of biotech or pharmaceutical marketing experience. The preferred candidate will have prior consumer or digital marketing experience
Requirements:
Proven track record of identifying insights and developing effective strategies and tactics based on these insights 
Strong business acumen and analytical skills 
Demonstrated problem-solving and decision-making capabilities
Strong project and process management skills
Ability to work effectively in a brand team-based environment and partner with internal and external stakeholders
Demonstrated problem-solving and decision-making capabilities
Ability to translate strategy and analysis into a tactical, executable level
Ability to engage and influence cross-functional colleagues, even without direct reporting relationships
Demonstrated ability to manage agency partners to produce high impact strategies and tactics
Strong project and process management skills
Strong written and verbal communication skills
Demonstrated initiative, strong strategic thinking and leadership skills
Ability to work on multiple projects and prioritize/multi-task effectively

Candidate demonstrates a breadth of diverse leadership experiences and capabilities including: the ability to influence and collaborate with peers, develop and coach others, oversee and guide the work of other colleagues to achieve meaningful outcomes and create business impact.
NON-STANDARD WORK SCHEDULE, TRAVEL OR ENVIRONMENT REQUIREMENTS
Up to 20% travel.
NYHQ based role
Sunshine Act
Pfizer reports payments and other transfers of value to health care providers as required by federal and state transparency laws and implementing regulations.  These laws and regulations require Pfizer to provide government agencies with information such as a health care provider's name, address and the type of payments or other value received, generally for public disclosure.  Subject to further legal review and statutory or regulatory clarification, which Pfizer intends to pursue, reimbursement of recruiting expenses for licensed physicians may constitute a reportable transfer of value under the federal transparency law commonly known as the Sunshine Act.  Therefore, if you are a licensed physician who incurs recruiting expenses as a result of interviewing with Pfizer that we pay or reimburse, your name, address and the amount of payments made currently will be reported to the government.  If you have questions regarding this matter, please do not hesitate to contact your Talent Acquisition representative.
EEO & Employment Eligibility
Pfizer is committed to equal opportunity in the terms and conditions of employment for all employees and job applicants without regard to race, color, religion, sex, sexual orientation, age, gender identity or gender expression, national origin, disability or veteran status.  Pfizer also complies with all applicable national, state and local laws governing nondiscrimination in employment as well as work authorization and employment eligibility verification requirements of the Immigration and Nationality Act and IRCA.  Pfizer is an E-Verify employer.
Other Job Details
Last Date to Apply for Job: September 18, 2019

Eligible for Relocation Package
N (Other) (United States of America)

Pfizer is an equal opportunity employer and complies with all applicable equal employment opportunity legislation in each jurisdiction in which it operates.