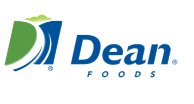 Sr. Manager, Procurement at Dean Foods
Dallas, TX
The Senior Procurement Manager partners across the Plants/Operations network and the Procurement Function to achieve Total Customer Satisfaction ("supplier products/services that meet or exceed customer requirements, backed by extraordinary service and support, exhibiting flawless quality, delivered precisely when needed, and competitively priced") and a measurable Competitive Advantage from our supply base.
Job Responsibilities:
Partners cross-functionally to develop sourcing strategies and select suppliers that can add the greatest value to our operations.

Negotiates local and/or regional supplier agreements, as agreed by the VP Procurement.

Ensures full compliance with local, regional, and/or national supplier agreements.

Identifies supplier issues and opportunities and manages suppliers to drive continuous improvement, innovation, and optimization.

Identifies and implements procurement and supplier best practices across multiple locations, or nationally as appropriate.

Identifies, assesses, and aligns local and regional procurement/purchasing and purchasing-related resources with the Company-wide Procurement initiative, goals and processes.

Working with management, optimizes procurement and procurement-related resources to support achievement of each unit's overall objectives and Total Customer Satisfaction.
Requirements:
Bachelor's degree required, with preference for Technical or Business degrees. MBA preferred.

Purchasing Certification (CPM or CPIM) strongly preferred.

A minimum of 8 years related business experience, with at least 3 years experience managing procurement and/or operations functions, required.

Demonstrated success implementing procurement best practices across multiple plants/sites.

Excellent interpersonal, communications and follow-up skills.

Demonstrated ability to lead, influence, and build credibility with numerous stakeholders (plant management, operations, marketing, customers, and suppliers) to achieve desired outcomes.
Dean Foods considers marijuana (including medical marijuana) to be an illegal drug. Dean Foods will rescind offers of employment to applicants who test positive for marijuana (unless restricted from doing so by state or local law). Dean Foods is an Equal Opportunity Employer. All qualified applicants will receive consideration for employment without regard to race, color, religion, sex, sexual orientation, gender identity, national origin, citizenship, disability or protected veteran status.