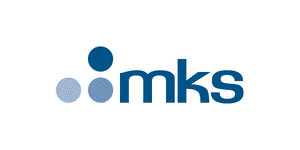 Sr. Manager, Product Marketing at MKS Instruments
Irvine, CA 92606
MKS Instruments, Inc. is the parent company of Newport Corporation®, Spectra-Physics® and Ophir®, leaders in photonics, optics, lasers and motion/vibration control. MKS is a worldwide leader in technology solutions for thin film, process and industrial manufacturing, environmental monitoring, defense and security, life sciences and research.
POSITION SUMMARY:
Responsible for product management of MKS's Integrated Systems Business Unit (ISB) product portfolio including optical systems, light sources, sensors, lens assemblies, optics, coatings, and manufacturing services.
Position includes responsibility for managing existing products, new product development and end-of-life product obsolescence.
Intimate knowledge of customer needs requires strong relationships with Fab managers and OEM equipment design authorities, built through frequent, consistent face-to-face meetings.
ESSENTIAL JOB DUTIES:
Manage New Opportunity Qualification process with support from Sales.
Generate product plans with a focus on clearly communicating the customer need, business potential and key risks.
Lead the development of proposals with support from Project Management, Design Engineering, and Manufacturing Engineering
Systematically map out key customer portfolio of products and product families and understand their end of life / next generation products.
Knowledgeable in optics fabrication & coatings, optical & opto-mechanical systems and metrology
Fluent in optical fabrication and optical systems to present ISB capabilities and lead factory tours to customers
Analyze product performance and initiate appropriate actions to manage low performing products
Prepare and present on product / product line performance
Prepare and present weekly and monthly booking reports
Prepare and present monthly customer and competitive analysis reports
Communicate abstract customer needs into technical requirements
Analyze technical requirement and translate into tangible product benefits/features for the customer
REQUIREMENTS
Minimum 5 years of experience in a product management capacity in a technical environment required.
Superior interpersonal and communications skills required for interface with all levels of the company.
Functional knowledge of engineering methods.
Technical undergraduate degree in a related field required, advanced technical degree or MBA required.
Position involves occasional domestic and international travel (est. 20%).
Globally, our policy is to recruit individuals from wide and diverse backgrounds. However, certain positions require access to controlled goods and technologies subject to the International Traffic in Arms Regulations (ITAR) or Export Administration Regulations (EAR). Applicants for these positions may need to be "U.S. persons." "U.S. persons" are generally defined as U.S. citizens, noncitizen nationals, lawful permanent residents (or, green card holders), individuals granted asylum, and individuals admitted as refugees.