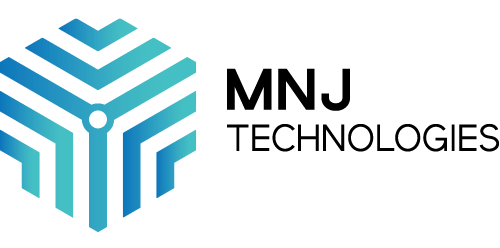 Sr. Marketing Specialist at MNJ Technologies Direct Inc
Buffalo Grove, IL 60089
Position Purpose:
The primary purpose of this position is to convey brand messaging and improve brand awareness by designing, creating, and delivering marketing content for MNJ's programs and campaigns, and aid in lead generation programs to drive sales.

Position Responsibilities:
Lead marketing collateral projects, including research, copywriting, editing, and collaboration with internal technical resources. Collaborate with Sr. Graphic Designer on project needs and timelines.
Lead the research and development of the monthly competitive analysis report.
Coordinate and facilitate MNJ marketing campaigns. This includes determining which campaigns are a fit for our company objectives, managing the campaign from start to finish (planning, execution, lead distribution and tracking, analysis of statistics and ROI).
Facilitate projects, aid with problem-solving, provide coaching, and lead by example. Develop strategies to promote team collaboration and success. Lead brainstorming/creative sessions with peers.
Manage all contact lists, including master list and unsubscribe list.
Research potential awards/recognition for MNJ and/or executive leadership members. Submit award applications. Coordinate efforts with our PR firm and uncover opportunities for new award submissions.
Assist with video script writing.
Collaborate with 3rd party vendors on awards, plaques and trophies and ensure all are ordered and received as appropriate.
Manage the recording/tracking of marketing expenses, associated GP hits and credit card statements. Ensure items are classified accurately.
Collaborate with department heads on projects where marketing can add value.
Other duties as assigned.
Position Requirements:
Bachelor's degree.
At least 2 years of experience in a Marketing role, with at least 1 of those years in the IT industry.
Must have strong organizational and leadership skills and a strong desire to grow.
Must possess a high level of creative thinking and have the confidence to use it.
Must be internet savvy and have the ability to navigate websites.
Attention to detail and maintaining a high level of accuracy is required.
Ability to develop and maintain great working relationships with management level positions.
Proficiency using Microsoft products including Word, Excel, and PowerPoint.
Must be able to read, write, speak, and understand the English language.
Must possess the ability to deal tactfully with vendors, customers, employees, and the general public.
MNJ is an EEO/AA/Disability/Vets Employer
Long Term Disability
Medical, Dental and Vision
401K
Paid Holidays
Paid sick days
Donation-Matching Program
Parking
Prescription Drug Coverage
Employee Events
Vacation/paid time off
Employee Referral Program
Flexible Spending Accounts
Free Food and Coffee
Game Rooms
Life Insurance
50,624.00 - 56,050.00 /year
Marketing Specialist
What is this?