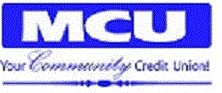 Sr. Member Service Representative at Millbury Federal Credit Union
Auburn, MA 01501
Location: Auburn, MA
We know that one way to attract good people is by creating a work environment where they enjoy where they work and they feel empowered by changing the lives of our members. The simple truth is that people, who work at MCU, enjoy being surrounded by people who enjoy what they do.
Working at Millbury Federal Credit Union
MCU places strong emphasis on providing quality service to our members and you! MCU offers a family - friendly working environment and outstanding benefits which include: Medical, Dental, Vision & Prescription Coverage, 401(k) Retirement Plan, Tuition Assistance Program, Vacation, Personal and Sick time off and Paid Holidays. Salary commensurate with experience.
MCU is seeking an experienced, highly motivated, detail orientated Sr. MSR for the Auburn Office. This position reports directly to the Branch Manager, or in the absence of the Branch Manager, the position reports to the Assistant Manager.
Responsibilities include assisting members with various account inquiries via face-to-face meetings and by telephone. The Sr. MSR role is available to members in a timely manner; behaves professionally and courteously in all circumstances. Communicates professionally both in writing and verbally and presents a professional image at all times. Consultative sales and referrals; Knowledge of credit union products and services offered. Possesses good problem-solving skills; able to ask questions to gain full understanding of and research member inquiries and responds promptly. Adheres to credit union policy, federal and state law and regulation. Opens retail deposit accounts, post entries, renews and disburses according to credit union policy and truth and savings regulations. Assist as teller and with teller proof when necessary; cross-trained as back-up to the teller supervisor. File, maintain, and store records according to the record retention system. Responsible for following opening and closing procedures in accordance with established security procedures. Perform other duties as assigned.
This is a supervisory position and stands in at manager's absence; professionally motivates co-workers and leads by positive example. SR. MSR must have proven ability to independently supervise personnel and function as management.
Qualifications:
The ideal candidate will have a minimum of 3+ years of experience as an MSR, proven supervisory ability and a High School diploma or G.E.D. Good written and verbal communication skills; proficient Microsoft office suite and adding machine skills. In addition, the ability to function under pressure and be a team player exhibiting knowledge of credit union/banking products and regulations is crucial in this role.
Physical Demands: The employee is regularly required to sit; use fingers to type, handle or feel; talk; hear. The employee is frequently required to reach with hands and arms. The employee is occasionally required to stand; walk; climb or balance; stoop, kneel, crouch or crawl. The employee may be required to lift and/or move up to 40 pounds.
At MCU you will find a respectful and inclusive workplace where everyone is given the opportunity for personal and professional growth. If you share a passion for the community you work in, you just may be a great fit at MCU.
We are an equal opportunity employer and all qualified applicants will receive consideration for employment without regard to race, color, religion, sex, national origin, disability status, protected veteran status, or any other characteristic protected by law. To express interest in and be considered for a position, please provide your background information and work experience by submitting an online application, cover letter and resume.
32,436.00 - 40,623.00 /year
Customer Service Representative (General)
What is this?