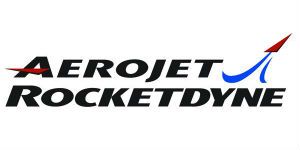 Senior Analyst- Network Engineer, Information Technology at Aerojet Rocketdyne
Canoga Park, CA
Overview
Aerojet Rocketdyne is an innovative company delivering solutions that create value for its customers in the aerospace and defense markets. The company is a world-recognized aerospace and defense leader that provides propulsion and energetics to the space, missile defense and strategic systems, tactical systems and armaments areas, in support of domestic and international markets. Additional information about Aerojet Rocketdyne can be obtained by visiting our website at www.Rocket.com.
We are seeking an Information Technology, Analyst to provide Sr. Network Engineering skills to our classified computing environment that includes an enterprise Wide Area Network (WAN).Although this position will be located at our Los Angeles, CA location, you must be willing to occasionally travel to other Aerojet Rocketdyne facilities within the United States. This role will provide the Network Engineering and Teleconferencing Support in an accredited classified computing environment supporting multiple Department of Defense (DOD) programs. The position will require one to support build, and maintain an Authorization to Operate with Defense Counterintelligence and Security Agency (DCSA).
This current opening may be filled at this level as posted or at one level higher.
Essential Job Functions (Including % of Time for Each)
The successful individual will have strong networking skills in areas of voice, data communications, networks, switches, routers, Work is performed under limited general direction:50% - Provide technical hardware and software support for Classified Enterprise WAN environment to include configuration, racking, cabling for Cisco Switches, Palo Alto Firewalls, Routers, Cisco Jabber, and Cisco Call Manager and other teleconferencing capabilities. Includes IP Phone configurations. 20% - Address service request and incident tickets submitted by the user population requesting new access or break/fix activities to support the user community20% - Apply System Technical Implementation Guidelines (STIGs) to systems, apply compliance and hardening updates and represent the company during audit activities to help maintain accreditation and authorization to operate10% - Support projects and help support Linux and Networking environments.
Requirements
Desire a Bachelor's in Computer Science or a related technology field and at least three (3) years of experience in network and server infrastructure or an equivalent combination of education and experience.Must possess a Secret security clearance. Must also be able to satisfy federal government requirements for access to government information, and having dual citizenship may preclude you from being able to meet this requirement.
Travel May Be Required 15% of the time.Additional Qualifications:• Experience with AF Data and Voice Networks—to include management and maintenance• Secret clearance• Shall have knowledge of the General Dynamics TACLANE line of Network Encryptors (INE).• Knowledge of procedures to load various cryptographic equipment including: TACLANE, FASTLANE, vIPER, STE, KIV-7, and KG-84.• Knowledge of COMSEC electronic key management systems and local site key management policies.• Microsoft Active Directory knowledge.• Provide Tier 2 network support for a complex enterprise WAN and LAN network.• Detailed knowledge of audio and video (A/V) concepts (i.e. how to set up and cable a room for VTC, where to put microphones to prevent feedback or audio issues, lighting, video, etc.).• Analyzes/maintains/administers LAN/WAN systems, including planning, designing, evaluating, selecting, and upgrading operating systems and protocol suites and configuring communication media with concentrators, bridges, and other devices.• Resolves interoperability problems to obtain operations across all platforms, including email, file transfer, multimedia, teleconferencing, etc.• Configures systems to user requirements.• Performs various tests and documents results.• Provides technical support and troubleshooting to users.• Plans network layout design.• Requires an in-depth knowledge of LAN/WAN communications, network hardware such as Cisco routers, Ethernet switches, bridges, gateways, firewalls, and encryption devices (i.e., Micro and Gig E Taclanes).• The engineer shall also have an in-depth knowledge of routing protocol such as RIP, EIGRP, BGP, and OSPF.• Palo Alto Firewall configuration experience• Demonstrates a strong understanding and practical experience with technologies such as MPLS, VPLS, VPNs, and traffic engineering.• Also, desirable to have thorough knowledge of the principles, methods, and techniques used in managing help desk, network troubleshooting, and support, as well as active directory enterprise, network management software and tool suites (i.e., MS SharePoint, NetIQ, Nagios & MRTG). Knowledge of or certification in one or more specific applications or processes may be required, depending on job assignment. In addition, requires competence in systems analysis and technical writing to support SOPs.• Designing architecture to include the software, hardware and communications to support the total requirements• Ensuring that the network/transport layers of the common operating environment are compliant.• Evaluating analytically and systematically problems of work flows and network usage, organization and planning and develops appropriate corrective action.• Providing daily supervision and direction to staff.• Ability to configure CISCO routers and switches locally and remote.• Expert knowledge of TCP/IP protocols (emphasis on Multicast) and Doman Name Systems (DNS).• Expert knowledge of network architectures and associated equipment including, but not limited to zones, screening devices, and typical design.• Systems Expert on email delivery, specifically including all aspects of POP3 and SMTP.• Familiarity with direct attached and network attached storage devices, protocols and techniques to include iSCSI.• Understanding of Virtual Machines (VM) and knowledge of VM configurations.• Demonstrated ability to interface with remote users via chat, telephone, instant messaging and email to assist in troubleshooting.• CISSP desired• Cisco (CCNA/CCDA/CCNP/CCDP/CCSP) and or Microsoft (MCSA/MCSE) strongly desired.• A current DoD 8570 Baseline Certification (Security+ CE, CAP, GSLC, CASP CE, CISA, CISM, or CISSP) is desired• Strong knowledge of hardening systems, running SCAP tools and implementing STIGs on systems• Ability to address audit requirements• Knowledge of and experience with compliance to government regulations and standards (NIST Special Publications, NISPOM, Risk Management Framework, etc.)• Strong documentation skills and ability to document and diagram solutions using tools like MS Visio• Ability to build and maintain customer relationships, be a team player, meet deadlines and adjust to changing priorities.• Ability to work on a team and to take direction from ISSM, Project Teams, and Supervisory staff• Capable of addressing and resolving IT issues proactively, promptly, effectivity and independently.• Ability to effectively communicate and coordinate with Aerojet Rocketdyne departments and vendors.• Flexible mindset to evaluate and prioritize work with a sense of urgency.• Discipline to understand and participate in change control, checklists, and repeatable processes.• Demonstrate self-reliance and resourcefulness.• Remain calm and professional while effectively handling multiple demands.• Industry experience – ideally in Department of Defense• Active secret security clearance.• Minimum six (6) years of network experience that includes network design, architecture, development, and remote and local monitoring and analysis of C4 automated systems.• Voice Over Secure Internet Protocol (VoSIP)• Cisco Call Manager and Cisco Jabber • Experience with Cloud architectures, SD-WAN, MPLS preferred• Assist in the adds/moves/changes of IP Phones as needed. This would include but not be limited to, adding new devices in Call Manager using the Machine Address Code (MAC) of the end-device (i.e. IP Phones). Assist in validating the software load and proper functionality of the IP Phone once installed on the network.• Assist in the conduct of end-to-end testing between devices on and off the network.• Assist in configuring switches based on adds/moves/changes of IP Phones as needed.• Assist in troubleshooting all Call Manager issues which may surface. Use all available help files and documentation to resolve issues before contacting Cisco for assistance.Work Environment/Physical Requirements:Employees in these positions must possess mobility to work in a standard office setting and to use standard office equipment, including a computer; stamina to sit and to maintain attention to detail despite interruptions. Ability to safely lift and carry up to 35 lbs. with occasional bending, stooping, pushing, pulling, and reaching above shoulder level required. May require minimal walking, climbing, stooping, crouching, and/or bending; and vision to read printed materials and a computer screen, and hearing and speech to communicate in person and over the telephone. May require the ability to travel by air or auto. May require the use of personal protective equipment such as safety glasses, safety shoes, and shop coat. These positions may be expected to work varying shifts and hours to ensure successful operation of activities in the organization.