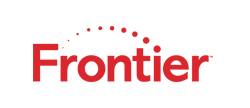 Sr. Network Engineer - Video Operations at Frontier Communications Corporation
ROCHESTER, NY
About Frontier Communications: 

Frontier® Communications provides communications services to urban, suburban, and rural communities in 29 states. Frontier offers a variety of services to residential customers over its FiOS® and Vantage™ fiber-optic and copper networks, including video, high-speed internet, advanced voice, and Frontier Secure®  digital protection solutions. Frontier Business™ offers communications solutions to small, medium, and enterprise businesses.
Video Operations Engineer – Video
The Sr Network Engineer supports the Frontier Network Operations Center (NOC) in investigating and repairing trouble reports, implementing network changes, and monitoring the health of Frontier's Network. The Sr Network Engineer is vendor-agnostic and must think systemically. He or she must be able to troubleshoot the complete end-to-end network system, appropriately interface with all supporting and dependent organizations, and maintain effective troubleshooting and professional discipline while working high-visibility outage events.
This position is primarily responsible for troubleshooting network technologies and equipment within customer-facing data centers and adjacent service provider networks. These data centers and networks focus on the origination and delivery of Frontier video services such as Vantage TV, FiOS TV, and other video-related products. This position acts as a Subject Matter Expert (SME) on network implementations for video services and is required to have knowledge of both enterprise and service provider networking technologies. This position reports to the Manager of Network Operations.
 

% of time

 

Responsibilities

40%

Investigate trouble reports. Diagnose symptoms, develop remediation plans, and execute repairs. Leverage system design documents, configuration gold standards, and engineering guidelines to diagnose and remediate configuration faults within the network.

40%

Peer-review and approve Method of Procedure (MOP) documents. Schedule change management events and maintenance windows. Execute changes as outlined in a MOP.

10%

Plan and support the deployment of new technologies or services across the network. Keep abreast of product developments. Train and mentor Tier 1 and Tier 2 technicians.

 

10%

Provide post-mortem support for operational issues. Evaluate troubleshooting processes and publish advisories and guidelines for triage, diagnosis, and repair of future network issues
  Job Requirements Job requirements should include all necessary qualifications to perform the full job.
 Five or more years of experience performing hands-on network design, configuration, or troubleshooting of data center and service provider networks with at least:
One or more years in a telco/cable provider network operations center (NOC) or network planning organization supporting triple-play subscriber networks or video head ends
One or more years working in an IT data center supporting customer-facing web or Internet services
 NOTE: ISP (Telco/Cable/Satellite Broadband) experience is strongly preferred.
 A qualified candidate should have: 
Professional-level knowledge and experience with at least one of the following routing and switching platforms:

Nokia/Alcatel-Lucent 7x50 Service Routers
Juniper MX / EX Series
Cisco IOS/IOS-XR/NX-OS high-end routers and switches (i.e., 6500, 7600, Nexus, ASR)

Experience working critical issues in a fast-paced Network Operations Center (NOC)
Experience in cable TV or video service network environments such as Video Hub Office (VHO), Super-Head End / Hub Office (SHE/SHO)
Experience with both enterprise and service provider routing and switching protocols and technologies (BGP, OSPF, MPLS/VPLS, VRF/VPN, STP)
Experience working with multicast or any next-generation Video delivery technologies (IPTV, ABR HLS, PIM/IGMP, MVPN, etc.)
Experience with Web technologies and protocols (HTTP, SSL, HTML, etc.)

A10 Thunder Load Balancers
Cisco ACE

Experience with Security/Firewall technologies

Juniper SRX Firewalls
Cisco ASA/FWSM Firewalls

Experience with packet/protocol fault analysis for common IP and Ethernet protocols using network traces or sniffer captures
Knowledge of PON fiber or xDSL copper access technologies
Any of the following experience is desired/preferred: 
Experience with QAM-based or IPTV-based cable TV systems
Experience with TV middleware systems (Mediaroom, Medios, Rovi, IMG, etc.)
Familiarity with internet caching technologies and/or global CDNs (Akamai, LimeLight, EdgeCast, etc.)
Familiarity with Windows and Linux system administration and related tools
Familiarity with programming and/or a working knowledge of scripting languages used in UNIX and Web systems
Familiarity with configuring common Internet services and applications (Web, DNS, SFTP, etc.)
Special Skills (e.g., strong organizational skills, proficiency on specific software):
                Proficient in network troubleshooting and engineering including: 
Strong technical, analytical, and organizational skills associated with the diagnosis and remediation of video delivery issues on broadband subscriber networks in service provider environments
Strong Microsoft Visio, Word, PowerPoint skills
Presentation and training skills including the ability to clearly present technical material 
Education, certification and/or license requirements:
                BSEE, BSCS, BSET or 5 or more years equivalent experience in a technical/engineering field
Any of the following technical certifications are strongly desired:
Nokia Service Routing Certification (SRC)

Network Routing Specialist (NRS-I / NRS-II)

Juniper Networks Certified Internet Specialist (JNCIS/JNCIP in M, SP, or ENT tracks)
Cisco Certified Network Professional (CCNP in RS or SP/SPO tracks)
This position requires occasional operation of a company vehicle or rental car. The candidate must have and maintain a valid state driver's license.
Physical Requirements
(
e.
, extended periods of sitting, bending, stooping, standing, walking or driving; frequency of lifting or carrying heavy objects - specify required weight; required communication skills - verbal/auditory):
This position requires the person on an occasional basis physically install and cable common network and server equipment in typical telecommunications and data center racks. The person must be able to bend, stand, kneel, stoop, and reach (including overhead) while operating simple tools. The person must be able to lift, push, and carry materials up to 40lbs.
This position requires public speaking and presentation skills with suitable proficiency in English to be clearly understood while presenting detailed technical material to an audience of peers, management, partners, vendors, and/or customers.

Environmental Factors (g., ability to work in extreme heat/cold, ability to work at heights over 15 feet, ability to work 3rd shift, ability to work weekends/on-call):
The position requires occasional work in and around a typical data center, telecommunications facility, and/or Central Office. These environments may include loud machinery/fan noise, chilled temperatures and wind, and regulated humidity. These environments require working with and around high-amperage AC and DC power.
Flexible scheduling including the ability to work second shift, graveyard shift, weekend and/or holiday shifts is strongly preferred. Requires occasional on-call duties (8-10 weekends per year).
Decision Making Identify the types of decisions that this job can make on its own, as well as those that must be referred to a higher level of management.
 What typical decisions does this job have complete authority for making?
 This position has general decision authority for peer-reviewing MOPs, scheduling change management events, and developing remediation plans for issues and outages.
 What typical decisions must be referred to others for approval? To who does this job refer these decisions?
 Typical decisions referred to others involve maintenance or remediation events which may cause new or further outage or service degradation to customers, or publishing standard methodology for troubleshooting or event execution. These decisions are referred to the Manager/Director/VP of Network Operations.