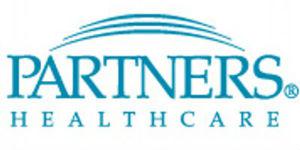 Sr Network Technician (McLean)-(3115872) at Partners Healthcare System
Belmont, MA
Sr Network Technician (McLean)-(3115872)
Description
About Us
:
As a not-for-profit organization, Partners HealthCare is committed to supporting patient care, research, teaching, and service to the community by leading innovation across our system. Founded by Brigham and Women's Hospital and Massachusetts General Hospital, Partners HealthCare supports a complete continuum of care including community and specialty hospitals, a managed care organization, a physician network, community health centers, home care and other health-related entities. Several of our hospitals are teaching affiliates of Harvard Medical School, and our system is a national leader in biomedical research.
We're focused on a people-first culture for our system's patients and our professional family. That's why we provide our employees with more ways to achieve their potential. Partners HealthCare is committed to aligning our employees' personal aspirations with projects that match their capabilities and creating a culture that empowers our managers to become trusted mentors. We support each member of our team to own their personal development—and we recognize success at every step.
Our employees use the Partners HealthCare values to govern decisions, actions and behaviors. These values guide how we get our work done: Patients, Affordability, Accountability & Service Commitment, Decisiveness, Innovation & Thoughtful Risk; and how we treat each other: Diversity & Inclusion, Integrity & Respect, Learning, Continuous Improvement & Personal Growth, Teamwork & Collaboration.
General Summary Overview Statement
McLean Hospital is looking for an experienced Sr. Network Technician support professional. This position reports to the Technical Team Manager and is responsible for providing end-users with technical support of networked devices, printers, desktops, audio-visual equipment and peripheral devices. This individual will provide deployment, software installation, testing of network connections and troubleshooting services. This individual will also assist the Manager in documenting and organizing the work.

Principal Duties and Responsibilities
• Serve as primary contact for network connectivity requests. Will manage all aspects of these requests, obtaining job quotes from vendors, reviewing requirements with Partners Network Engineering if necessary, scheduling with end users and cabling vendors, obtaining permits with McLean Facilities, overseeing installations – ensuring that safety practices are followed, routing of invoices for approval and processing
• Oversee management of end of life computer equipment. Pickup items for disposal, store in secure location, schedule pick up for disposal by Partners warehouse.
• Provide break/fix support for networked and standalone devices
• Assist other groups, and other members of this group with triaging network/desktop issues
• Provide setup and installation services for networked devices using standard tools and Partners developed tools
• Add/modify devices to the network in compliance with the set Partners' standards
• Participate in or lead the execution of large deployment projects and/or departmental moves
• Set up and use spreadsheets and other desktop software to organize and track work as needed
• Utilize stored information and documentation to help resolve issues
• Prioritize and escalate problems within given guidelines
• Triage calls to appropriate groups if call cannot be resolved
• Assists with add/moves/changes of customer devices
• Provide second level technical support for other Tech Support professionals and for Help Desk
• Maintain proper shift coverage for answering calls
• Occasional after hours and weekend work to cover shifts. Responsible for covering some shifts alone
• Occasionally lift and carry supplies and equipment weighing up to 25 pounds
• Travel to other sites required
• Perform other duties as assigned


Qualifications
• 3-5 years experience in Customer Service focused environment
• Hands-on PC experience in installation, repair and troubleshooting
• Experience troubleshooting Windows desktop operating systems
Skills, Abilities, Competencies

• Strong analytical and problem-solving skills
• Ability to multitask and prioritize work requirements
• Excellent interpersonal and communication skills
• Ability to prioritize work requirements
• Ability to be flexible, versatile and adaptable in day-to-day activities conducted in a multi-site environment.
• Strong knowledge of PC hardware, networked and local printers, and other hardware peripherals
• Knowledge of basic data communications networking equipment, including Cisco switches and cabling infrastructure
• Knowledge of LAN and internetworking protocols.
• General knowledge of supported software packages: Microsoft 365, Chrome, Firefox, Internet Explorer
• General knowledge of desktop operating environments: Windows 10
• Knowledge of Service Now a plusEEO StatementPartners HealthCare is an Equal Opportunity Employer & by embracing diverse skills, perspectives and ideas, we choose to lead. All qualified applicants will receive consideration for employment without regard to race, color, religious creed, national origin, sex, age, gender identity, disability, sexual orientation, military service, genetic information, and/or other status protected under law.
Primary Location:MA-Belmont-PHS MCL Belmont
Work Locations
:
PHS MCL Belmont
115 Mill Street
Belmont02478
Job:Network/Systems/Help Desk Support
Organization:Partners HealthCare(PHS)
Schedule:Full-time
Standard Hours:40
Shift:Day Job
Employee Status:Regular
Recruiting Department:PHS Information Systems
Job Posting:Dec 31, 2019