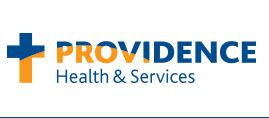 Sr Paralegal at Providence Health & Services
Seattle, WA
Sr Paralegal
Job Number: 234375
Schedule: Full-time
Shift: Day
Job Category: Legal
Location: Washington-Seattle
Providence is calling a Sr. Paralegal to Providence Health & Services in Seattle, WA.
We are seeking a Sr. Paralegal to provide professional legal and administrative support service to the Providence St. Joseph Health Department of Legal Affairs (DLA). This position supports attorneys/other DLA staff throughout DLA's offices and interacts frequently with internal and external clients and business associates.
In this position you will have the following responsibilities:
Assist with corporate filings (Secretary of State, Certificate of Good Standing, UCC, foreign qualification process, obtaining EINs, revisions to corporate governing documents, obtaining fictitious business names, etc.).
Maintain strictest confidentiality, trustworthiness and integrity at all times. 
Draft and manage various DLA forms and policies.
Become familiar with and able to independently utilize eCounsel/Mfiles, Selectica, Meditract and other contract and document management systems used by DLA.
Provide support in the area of real estate contracting, transactions and related matters.
Refine issues such that the attorney can focus her/his attention on providing legal advice and counsel to clients.
Required qualifications for this position include:
A Bachelor's degree and a  paralegal certificate from an ABA-approved paralegal program, or a certificate from a paralegal program at, or a degree from, an accredited secondary institution which requires at least 24 semester units in law-related courses.  Equivalent experience may be substituted for education.
10 + years' experience as a paralegal in a corporate or firm environment (healthcare preferred).
Ability to work independently with minimum direction, strong communication, organization, and writing skills.
Excellent organizational, communication, and interpersonal skills.
Ability to prioritize and determine the urgency and importance of tasks and employ open and direct communication and teamwork to complete the tasks.
Ability to work with others and to work in a team approach for specified projects. 
Exercise discretion and independent judgment in performance of duties, including contract drafting.
High level of computer aptitude; proficient in Word and the Microsoft Office suite of applications.
knowledgeable or experience with SharePoint.
skillful in Internet and other on-line information services and retrieval, including Westlaw.
Preferred qualifications for this position include:
Healthcare Paralegal experience
About the department you will serve.
Providence Strategic and Management Services provides a variety of functional and system support services for all eight regions of Providence Health & Services from Alaska to California. We are focused on supporting our Mission by delivering a robust foundation of services and sharing of specialized expertise.
Our Mission As expressions of God's healing love, witnessed through the ministry of Jesus, we are steadfast in serving all, especially those who are poor and vulnerable.
About Us Providence Health & Services is a not-for-profit Catholic network of hospitals, care centers, health plans, physicians, clinics, home health care and services guided by a Mission of caring the Sisters of Providence began over 160 years ago.Providence is proud to be an Equal Opportunity Employer. Providence does not discriminate on the basis of race, color, gender, disability, veteran, military status, religion, age, creed, national origin, sexual identity or expression,sexual orientation, marital status, genetic information, or any other basis prohibited by local, state, or federal law.