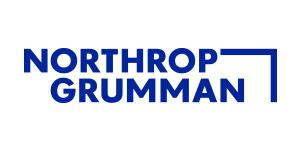 Sr. Principal Data Ingest Analyst (TS/SCI Poly) at Northrop Grumman Corporation
Chantilly, VA
Job Description
Research and Sciences
At the heart of Defining Possible is ourcommitment to missions. In rapidly changing global security environments,Northrop Grumman brings informed insights and software-secure technology toenable strategic planning. We're looking for innovators who can help us keepbuilding on our wide portfolio of secure, affordable, integrated, andmulti-domain systems and technologies that fuel those missions. By joining inour shared mission, we'll support yours of expanding your personal network anddeveloping skills, whether you are new to the field or an industrythought-leader. At Northrop Grumman, you'll have the resources, support, andteam to do some of the best work of your career
Are youready for a new mission? Our Cyber &Intelligence Mission Solutions Division and Software & Digital Technologyteam is looking for a Sr. Principal Data Ingest Analyst to work in Chantilly,VA.
If you are interested on working for the good of safetyeverywhere, you enjoy the challenge of solving difficult problems, and you areexcited to get started then apply today. The search for your new career startshere!
Primary Responsibilities:

Applytechnical skills and experience in working with structured and unstructureddata for ingest into a variety of applications.
Write/editand test macros, scripts, parsers, and small programs to process, load or analyzedata, and perform configuration management before entering into productionbaseline.
Monitordata loads, fix errors during the load process, and perform quality control oningested data.
Providedaily logs and statistics, and output from utility tools, as well as track andprovide daily, weekly, monthly and yearly reports and statistics/metrics, andsupport COOP and emergency response activities.
Workunder only general direction, and independently determines approaches anddevelops innovative solutions to improve efficiency and quality of data loads.
CYBERINTEL
NGMSCIMS
#LI-M-105
CIMS